Information
Fenix EDC flashlights: 3 winners
EDC flashlights are great when you have car trouble, are looking for something in your shed, when the light on your ceiling won't do the trick or when you want to go for an evening stroll. All plausible situations you might deal with on a daily basis. Fenix also develops flashlights that are meant to be used on a daily basis: Every Day Carry. Indispensable flashlights and great to add to your daily gear. We will highlight a best-seller and two new models.
Fenix UC30 rechargeable LED flashlight
The Fenix UC30 2017 edition is a very compact, rechargeable head torch for daily use. This version can be charged with the help of a micro-usb cable. Perfect because this is a cable you can purchase almost anywhere. The red-green indication in the switch tells you more about the charging and battery status. The UC30 is a Fenix best-seller. Why not check out the Expert Review written by Koen van der Jagt.
Maximum light output: 1000 lumens
Maximum burn time: 150 hours
Number of light modes: 5
Beam distance: 253 meters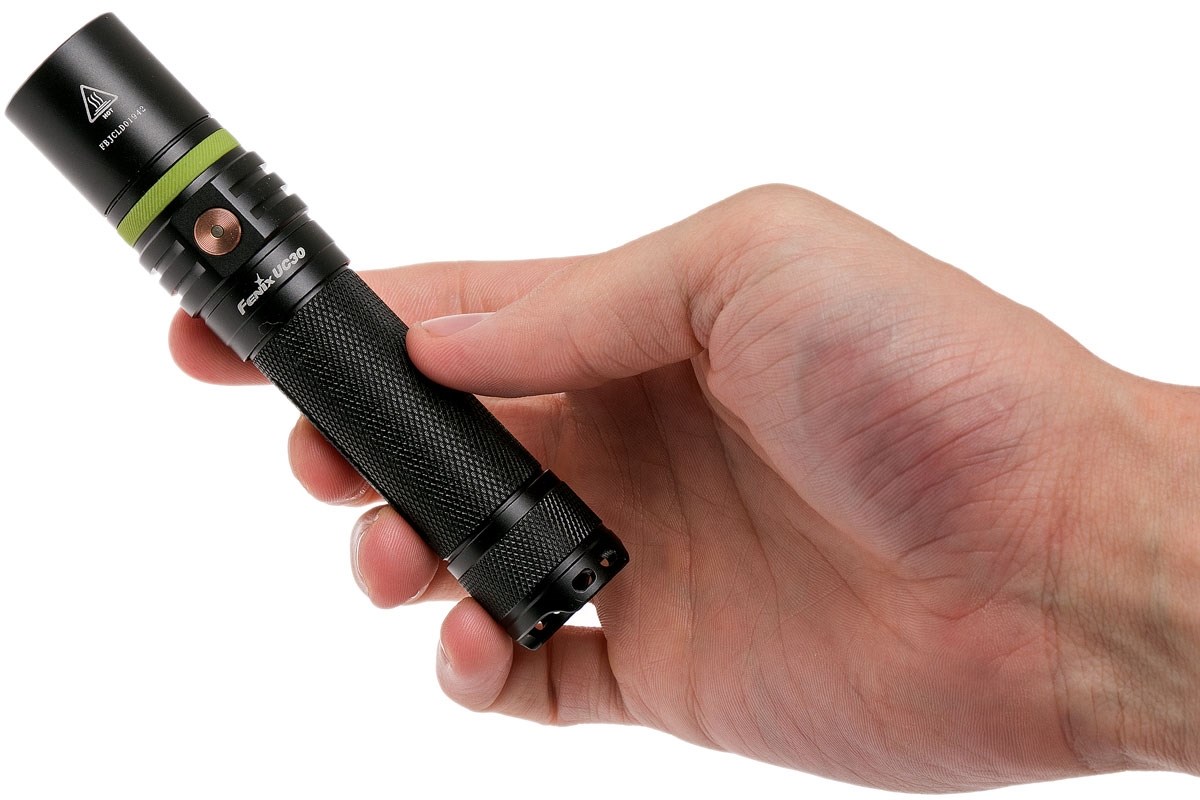 Fenix E30R rechargeable EDC-flashlight
The Fenix E30R is a compact, rechargeable flashlight with a maximum light output of at least 1600 lumens! Absolutely amazing for a light that is only 10 cm. In addition to a turbo mode of 1600 lumens the E30R also has four other light modes (800, 350, 150 and 30 lumens) and a stroboscope mode. The high output supplies you with enough light to light up your path. The other modes are perfect for the moments when you don't need that much light. For instance during a camping trip or while walking the dog.
Maximum light output: 1600 lumens
Maximum burn time: 70 hours and 30 minutes
Number of light modes: 6
Beam distance: 203 meters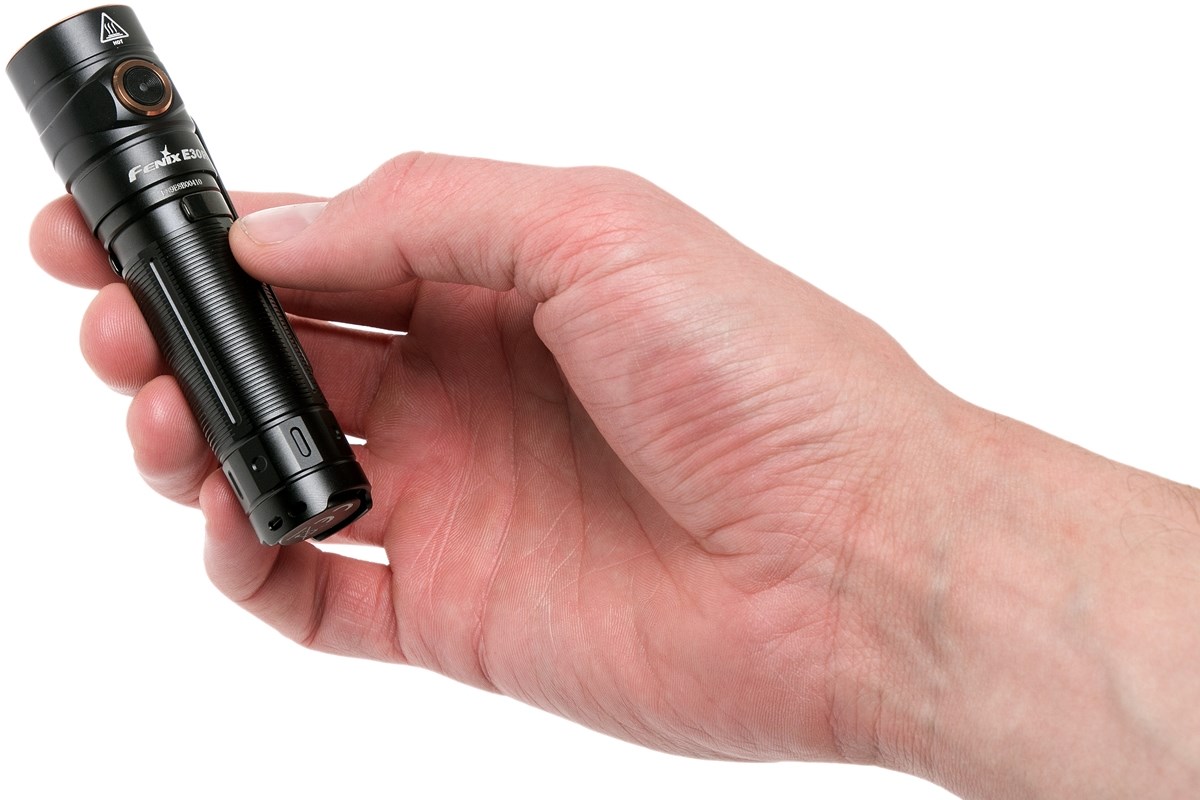 Fenix PD36R rechargeable LED flashlight
The Fenix PD36R is a compact and rechargeable flashlight that is mostly suited for EDC, outdoor activities and tactical purposes. With a maximum light output of 1600 lumens and a beam distance of 183 meters the PD36R is a real hulk. Because of its compact size you can easily take the flashlight with you no matter where you go. Make it disappear in your pocket or attach the light, with the included pocket clip, to your belt or bag.
Maximum light output: 1600 lumens
Maximum burn time: 115 hours
Number of light modes: 6
Beam distance: 283 meters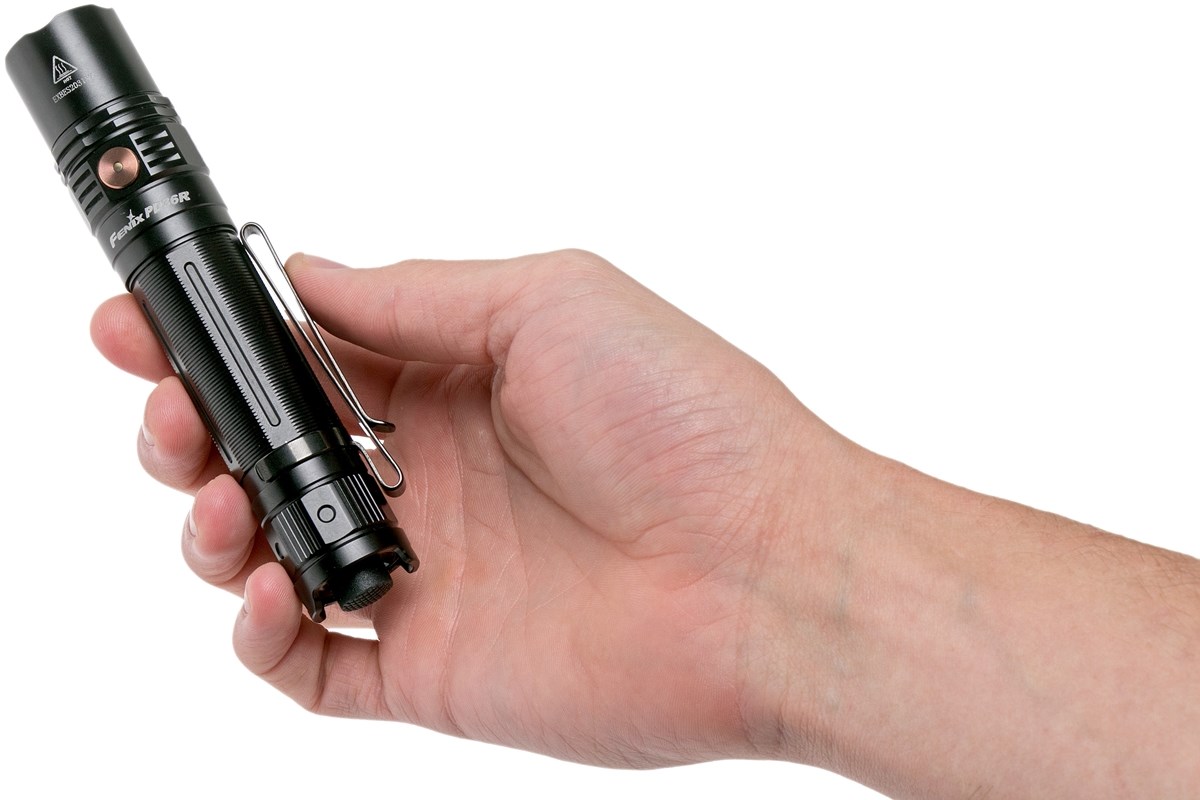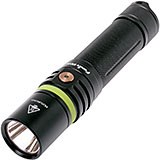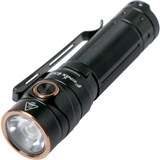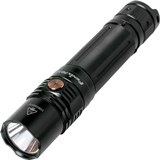 ---
<![if !IE]> <![endif]>