Pocket Knives & Multitools
Leatherman keychain tools: compact multi tools for on your keychain!
A keychain-tool by Leatherman is so compact that you hardly notice carrying it, until you need it. Because of their compact size and lightweight, the tools from this series deserve a spot on every bunch of keys. There are many different models with different features, for example, pliers or scissors.
Tools to have with you at all times
The multi tools from the keychain-series are remarkably more compact than the tools from the pocket-size series. This doesn't take away that they can still be fully functional for many small jobs. It is unbelievable what you can accomplish with such a small tool.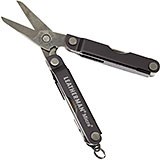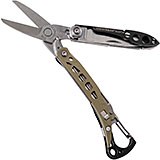 <![if !IE]> <![endif]>