Böker Plus Tech-Tool City 2 01BO802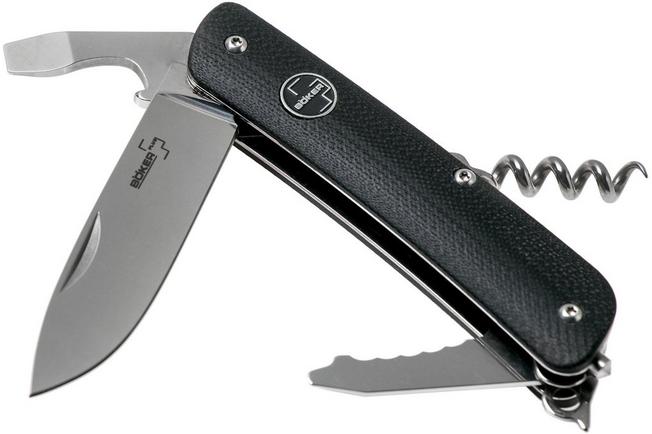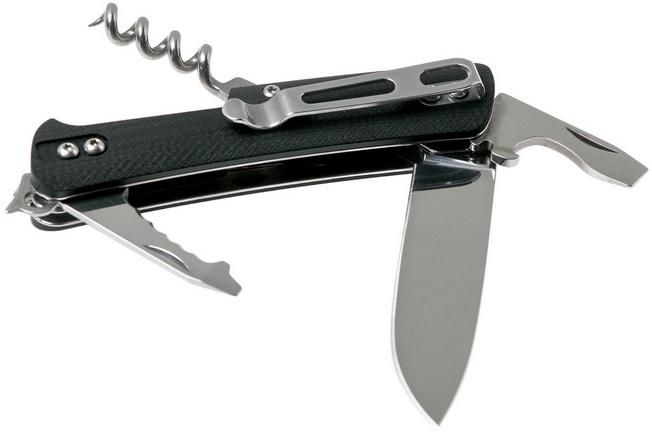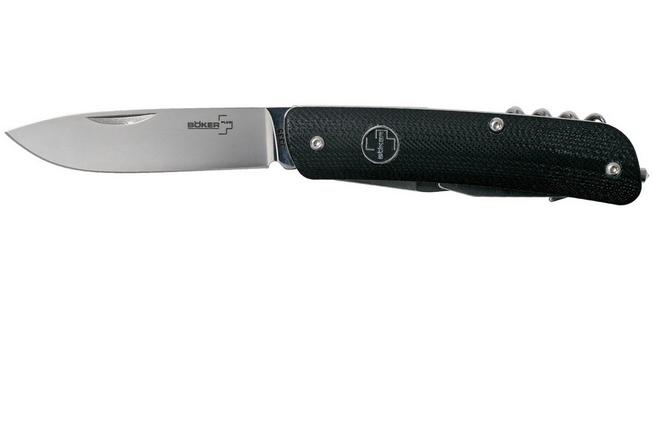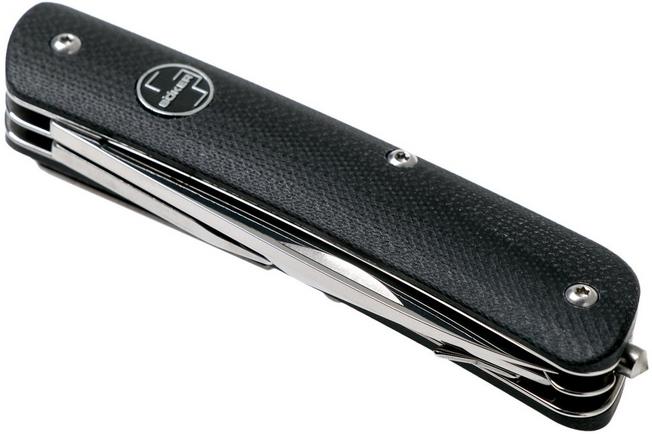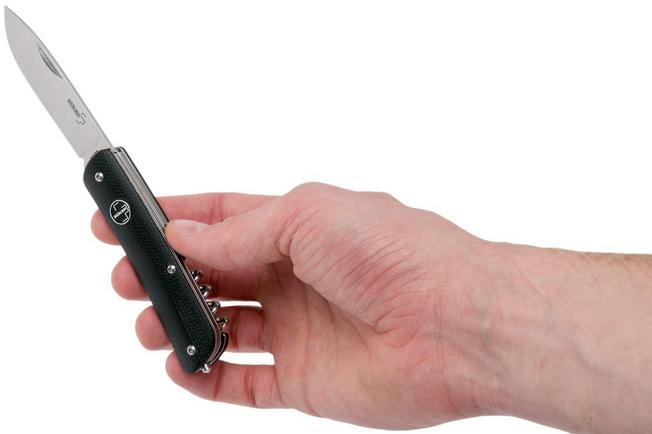 Böker Plus Tech-Tool City 2 01BO802
± 2 weeks
This product has been ordered. The delivery time is an indication. Please take delays into account.
All prices include VAT, fees and charges
Fixed shipping rate of £8.50 for all orders
We ship from the Netherlands
Our customers give us a 4.7/5
Full description
The Böker Plus Tech-Tool pocket knives remind of the classic Swiss Army knives. Instead of the traditional plastic red handles, these new knives are made of G10. The blade is made of Sandvik 12c27-steel, which is a stainless steel specifically developed for knives. The blade is hollow ground which means it is really thin right above the edge. This improves the cutting qualities a lot. It doesn't have a real lock, but a nice slip joint keeps the blade in the open position well in place. The pocket clip can be found on the right side and can be placed both tip-up and tip-down. The back of the handle has a solid glass breaker.
Reviews
Michael Harden, Kelvedon
Wednesday, 30 June 2021
This knife is really, really top end. It's beautifully designed and executed with the quality finish you would expect from Böker. Yes you can buy something cheaper with similar tools, but there are several reasons why it IS worth spending the extra: 1 - The main blade is thicker, wider and more solid than any other EDC (for me that means UK legal) knife you'll find. Tested by clobbering it with a batton to split some small logs of seasoned firewood and it went through them pretty much effortlessly, holding up to a reasonable beating. Not that ANY non-locking fold knife is intended for this purpose but in a pinch it'll cope a lot better than your average pocket tool. 2 - The ergonomics are perfect for even heavy(ish) jobs like carving and making feathersticks, due to the flared base which sits nicely in your grip, unless you're one of those people who can hold a basketball in one hand! Other than the Sentinel (non-UK legal) my old Victorinox knives tended to feel a bit sloppy in the hand. 3 - Each tool clicks into place with a solidity I haven't experienced in non-locking knives or multitools before. There is a smoothness to the opening and closing action and such a satisfying 'thunk' you can't help but feel like you're using a high end product. 4 - It has genuine rescue functions. The glass breaker worked brilliantly in testing with only a fair amount of force required to shatter an old car window (carried out under controlled conditions with eye protection, gloves etc). The second, serrated blade cuts seatbelts like butter and whilst the angle seems odd, bear in mind this is for getting under clothing and lifting up to cut it away without damaging skin in a first aid situation. Again tested on myself with an old pair of shorts I was throwing out anyway and it worked beautifully, not even leaving scratch marks. Worth mentioning I opted for this version due to the corkscrew rather than the reamer/awl on the back, which is personal preference as I've found myself coming to the picnic-wine rescue more often than genuine bushcraft in recent years. But I know if it came down to an emergency situation this has everything I'd need and wouldn't fail me. I mercilessly knocked off one star on meeting expectations as I didn't realise the corkscrew wouldn't take the little screwdriver insert I used to carry on my old Victorinox Spartan, which I'd found occasionally handy. My fault for not researching fully but misses a trick there I think. If Böker released their own insert that fits this would without doubt be a 5 star review on all ratings and in fairness I'm being really picky. Bottom line is I love it. Already using it every day as naturally as reaching for my phone or a pen. Just have to remember to leave it at home when I fly as I'd be absolutely gutted to lose it to airport security like several of its predecessors... Hope this has been helpful. M
---
xavier navarro, ST RAPHAEL
Tuesday, 25 February 2020
---
Johan B., Hasselt
Tuesday, 18 July 2017
---
Anoniem, FOURQUEUX
Sunday, 6 March 2016
---
Anoniem, Tilburg
Thursday, 3 December 2015
---
Specifications
Features & functions
left-handed, right-handed
bottle opener, corkscrew, glass breaker, keyring, knife, scraper, screwdriver, small screwdriver
everyday carry, Swiss army knife
yes, tip-up/tip-down (right)
Can be opened with one hand
Böker Plus Tech-Tool City 2 01BO802
± 2 weeks
This product has been ordered. The delivery time is an indication. Please take delays into account.
All prices include VAT, fees and charges
Fixed shipping rate of £8.50 for all orders
We ship from the Netherlands
Our customers give us a 4.7/5