Gearmix: gear for the camping season
Picture this: you've just returned to your campsite after a long hike, and you're ready to put your feet up and unwind with a good book and some snacks. Not an unlikely scenario, especially since the camping season has kicked off once again. In our range you will find essential camping gear that will definitely come in handy when you're out camping or hiking. For inspiration, we have shortlisted three great products for you.
Items in this Gearmix
1. Opinel No. 08 pocket knife
Looking for a solid camping knife at an excellent price? You won't go wrong with the Opinel No. 08! From cutting a dried sausage to carving a wooden marshmallow skewer. The Opinel No. 08 is versatile and has been one of the favourites among camping enthusiasts for decades, and for good reason.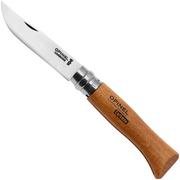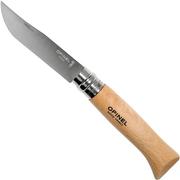 2. Nitecore EMR10 mosquito repellent
Do you have your snacks ready? Delicious! But oh no... here come the mosquitos... The Nitecore EMR10 chases away mosquitos in just 10 minutes. The device makes an ultrasonic sound at a frequency between 25 and 40 kHz. People can't hear it, but insects can. And they would rather not get near it. Moreover, the device heats up a mosquito repellent mat. It is therefore indispensable when you want to enjoy your holidays without disturbance.
3. Linterna frontal Petzl Tikka Core
No hay nada como relajarse con un buen libro mientras se pone el sol. Es entonces cuando una buena linterna frontal como la Petzl Tikka Core resulta muy útil. Con el ajuste más bajo de 7 lúmenes, la Petzl Tikka Core tiene una autonomía de hasta 110 horas. Una autonomía bastante elevada. Así no tendrás que perderte ningún capítulo de tu apasionante libro.