Information
Limited Edition knives, all the facts
Some of these terms might sound familiar. What do they mean exactly? And why are they so essential to so many companies, and so much fun for us?
How the term 'limited edition' or 'sprint run' is used differs per brand. It could, after all, happen that a sprint run is called a limited edition. Both terms are loosely used, and basically mean the same thing. It is therefore good to know what both terms are about. For that reason we will give you a couple examples of how these terms are used by some companies.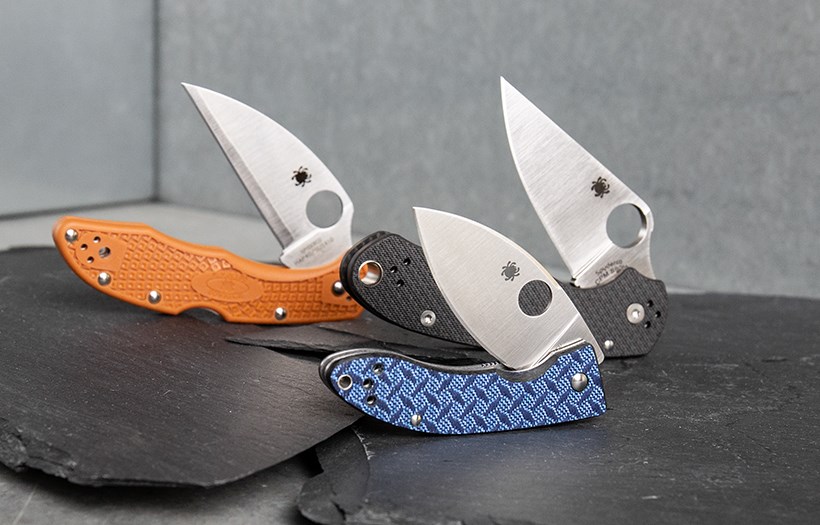 Limited Editions and Sprint Runs
The name basically says it all. A limited edition is a product that has been limitedly produced. It can also mean that the product will no longer be available after a certain period of time. Victorinox, for instance, works like that. Each year Victorinox introduces a limited edition of the Alox Cadet, Pioneer and Classic. These models have a special colour handle that won't be available after a certain period of time. The colour for 2018, for instance, was Berry red, and the colour of the year before was Olive green. They also introduce different versions of many other models with, for instance, a damasteel blade.
Spyderco is also a master when it comes to limited editions. Spyderco, however, does things slightly different. At Victorinox a limited edition mostly depends on, for instance, the year. For one whole year the products will be produced. Spydero also produces a lot of limited editions, but, unlike Victorinox, calls them sprint runs. These sprint runs do not depend on a certain period of time. The Spyderco sprint runs are knives that are limitedly produced. There are, as such, only a limited amount available. The number has been determined in advance. As a result it is possible that only 700 copies of one sprint run are made. At Spyderco sprint runs are often popular models they want to update. Think, for instance, of the Paramilitary 2, the Delica or the Native 5. This 'update' means that the design remains the same but that different materials are used. These are mostly upgraded types of steel.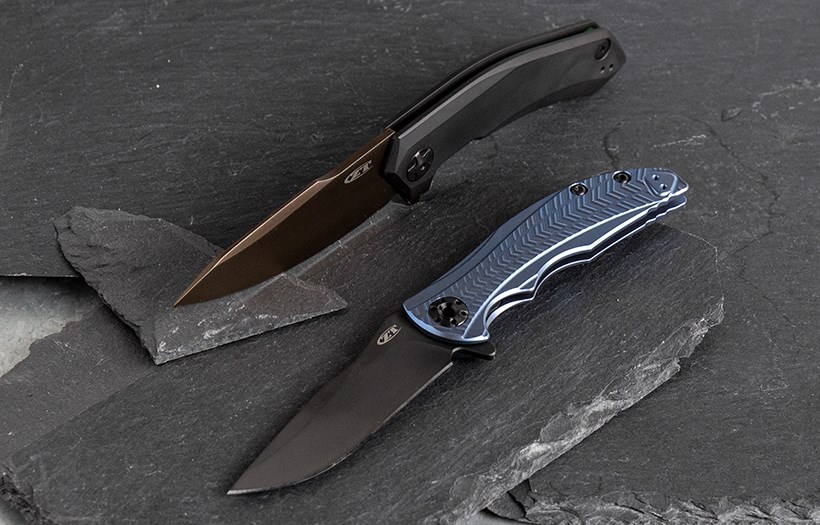 Factory Customs
Then there are the factory customs. For the factory customs the same concept applies in terms of name. They are, after all, production knives with custom elements. Zero Tolerance, for instance, has introduced a bunch of factory customs with designs from Rick Hinderer Knives. For these factory customs the pivot, screws and other parts are made by Rick Hinderer himself. These factory customs are therefore very special! Also because they are limitedly produced. The perfect opportunity to have the best of both worlds: a part of the designer and the company.
Why so special?
The remarkable aspect of the three abovementioned categories is that they are very exclusive. Real collector's objects, because they are difficult to obtain. Sometimes they are, for instance, only shipped to a specific shop on the other side of the world. The hunt for this knife alone is what makes it so exciting.

Sprint runs and limited editions are not only fun, they are also a great way to ensure that in the end you, as a knife enthusiast, end up with the perfect version of your favourite knife. Perhaps the basic model doesn't appeal to you because of the steel or the choice of colour. As such a sprint run is great fun because it could be possible that Spyderco decided to use your favourite type of steel or colour!

The collector's value is also substantial. After all, you own something unique. Some limited editions are sometimes even produced 100 times. Chances are that you are one of the few who owns that special knife. In a world that works with mass production knives this is incredibly special. For some collector's it is for that reason even an investment. After all, some limited editions could increase in value after five years.

For companies limited editions, sprint runs and factory customs are very important. A sprint run or limited edition is a great way to introduce a new type of steel or idea. Some types of steel are namely so difficult to produce or so special it wouldn't be realistic to produce thousands and thousands of knives with it. As a result a sprint run is the perfect way to re-introduce a model that has been forgotten throughout the years. It is, however, good to remember that these three terms basically mean the same, and that the use of these terms can differ per company.

The best part of the concept of a limited edition, sprint run or factory custom, is that they are win-win situations. The company gets the opportunity to try something new and the customer has a chance to purchase an exclusive knife! As a result we are still always surprised when a brand introduces us to a knew limited edition or sprint run. They are, after all, always stunning! So don't hesitate and check out all our limited editions, sprint runs and factory customs!

<![if !IE]> <![endif]>