Information
Sharpening your kitchen knives? You can do it yourself!
Are your kitchen knives in need of a fix? Want to slice tomatoes without having to worry about your blade? Cut through chicken with one single stroke? Why not sharpen your knives yourself! It is not difficult at all, anyone can do it. Even after sharpening a couple of times you will already start saving money and end up with razor-sharp knives. Who wouldn't want that?
Fast & easy or razor-sharp?
When sharpening your knives you need to keep in mind that you can do two things. On the one hand you can sharpen them quickly and easily, leaving you with reasonably good results. Perfect when you don't have a lot of time or are not in the mood to become an expert. On the other hand you can strive for razor-sharpness: it might take a little more time and effort, but you end up with a much sharper blade. Soon even sharper than it was when you held it for the first time. The choice is yours!
How do you wish to sharpen your knives?
Quickly and easily sharpen your own kitchen knives
Ah, you want to sharpen your knives without the fuss? Great! Let's make it happen! With these sharpening methods that will suit any budget you will go a long way.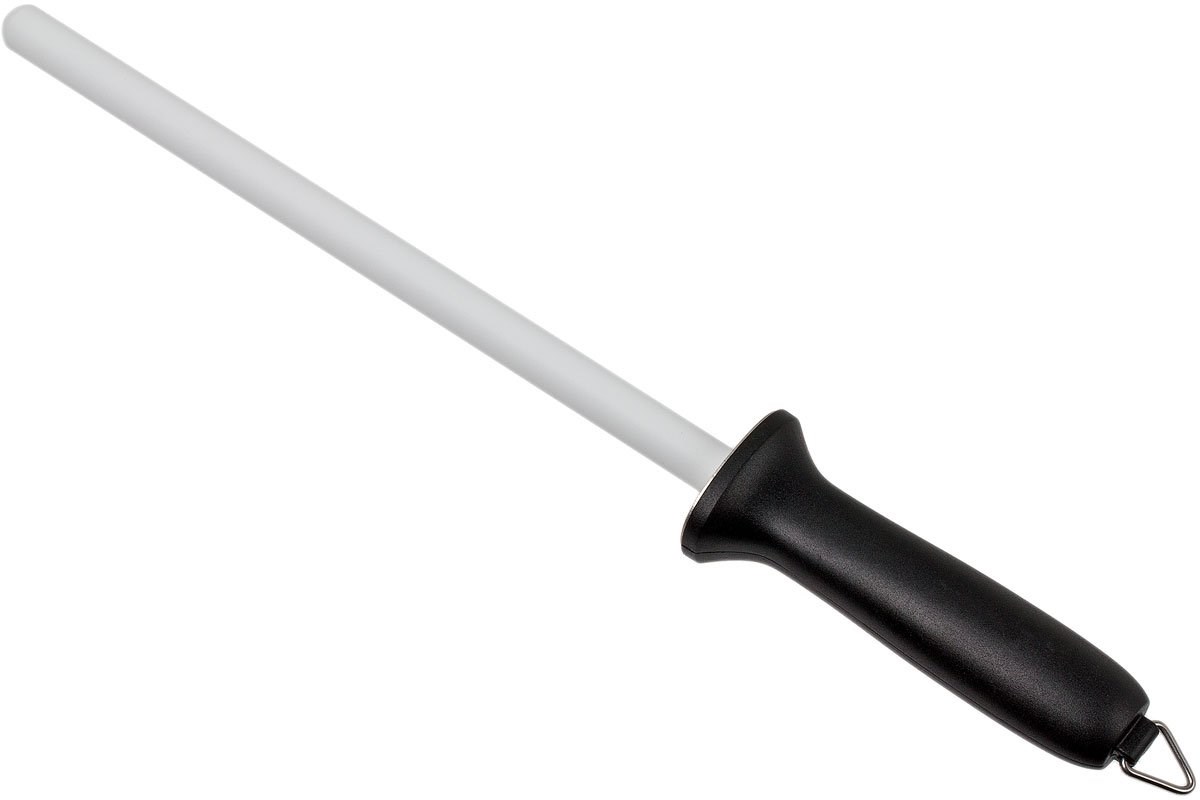 Skerper Basic ceramic sharpening steel, 24.5 cm, SH003
Very affordable option: you cannot make sharpening any cheaper.
Quick to use, within minutes you will be able to sharpen your semi-sharp knife.
Great option to sharpen your knives a little while your food is left to simmer.
Removes little material making it possible for you to sharpen your knife quite often before you need to replace it.
Can only be used with knives that are still reasonably sharp. This is not a good sharpening method when you have very blunt knives.
It takes a little practice to find and maintain the right angle, but it is a lot easier than it sounds.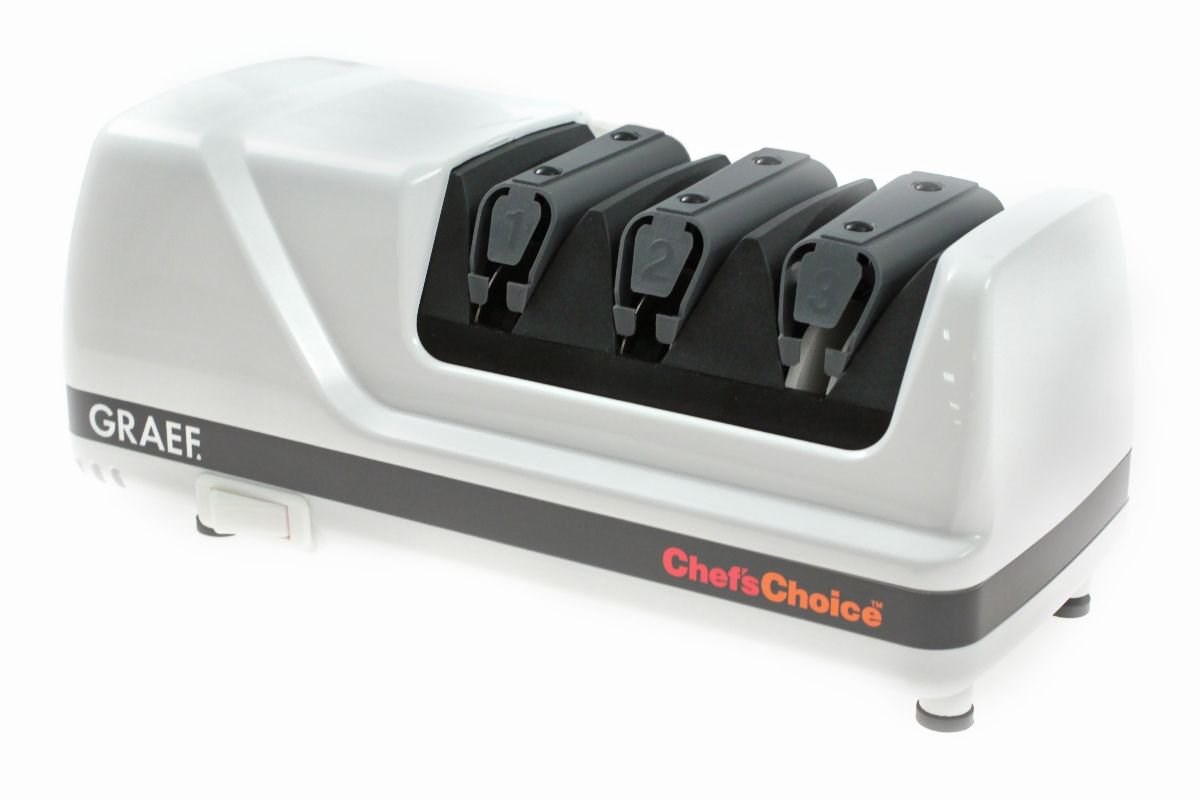 Chef'sChoice 120 Electric Knife Sharpener, UK Plug
Easy to use: simply run your knives through the slots a couple of times and you are good to go.
The first time sharpening will take a bit longer because the edge needs to be profiled again. However, afterwards you will be able to easily maintain the sharpness of your knives.
The results are great for normal use, but anyone who loves razor-sharp knives should probably look for a different method.
For razor-sharp kitchen knives
Razor-sharp still isn't sharp enough for you? You don't mind putting in a little more effort and time? Awesome! We have the best methods for you to get exactly what you are looking for. Factory sharp? We can do better than that!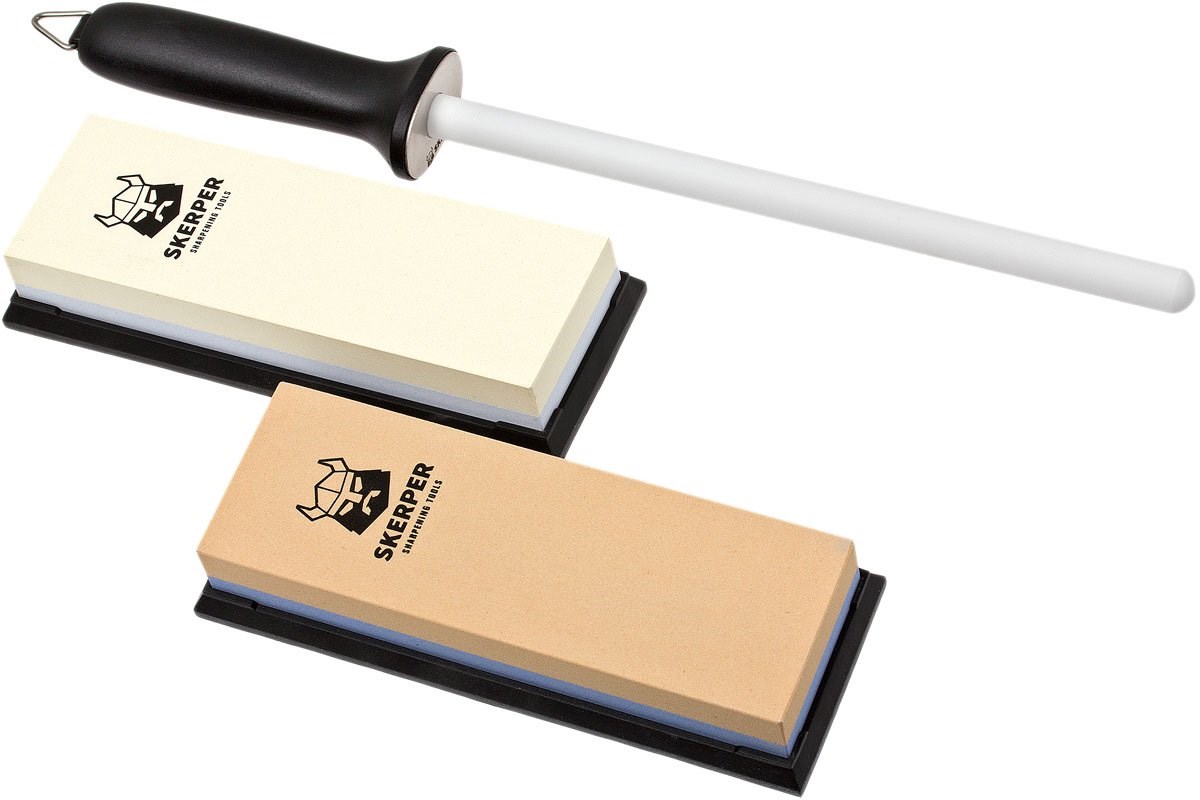 Skerper Basic sharpening set 180/600/1000/3000 with ceramic sharpening steel, SH004
Kit with two double-sided water stones and a ceramic sharpening steel
180/600 water stone to reshape the blade of blunt knives
1000/3000 water stone for razor-sharp knives
Ceramic sharpening stone for taking care of your knives on a daily basis
Practice makes perfect: when you have mastered sharpening on water stones you are up for anything. In addition, this skill will enable you to try dozens of different stones for different knives and finishes.
It might take a little practice but you can also use these stones for pocket and outdoor knives.
You do need water to sharpen with these water stones.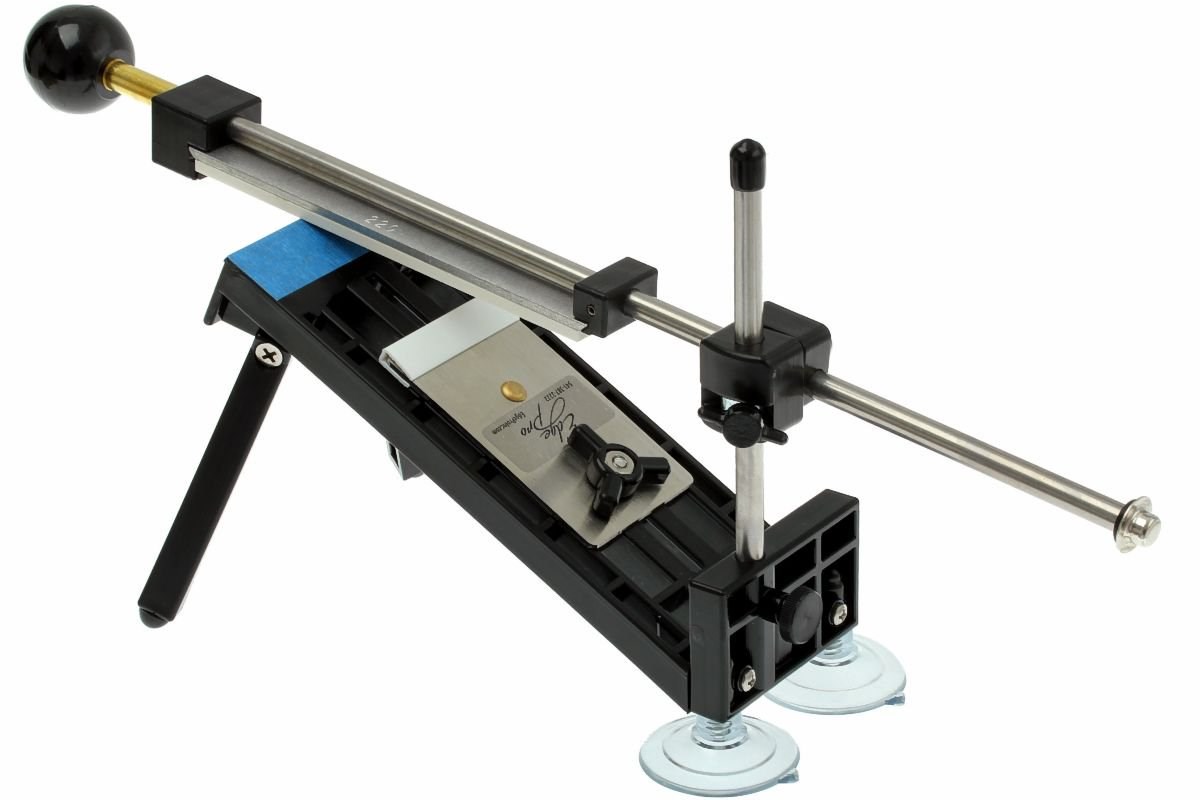 Edge Pro Apex 4, sharpening system
Controlled angle sharpening system to sharpen your blunt knives and polish razor-sharp knives.
Fixed controlled sharpening angle. The right angle. Always.
Can also be used to sharpen pocket and outdoor knives. With an attachment you can even sharpen your scissors with the Edge Pro.
Perfect for very long knives because you are in control of the knife.
Because the knife isn't secured you could, unintentionally, move it. Fortunately, practice makes perfect.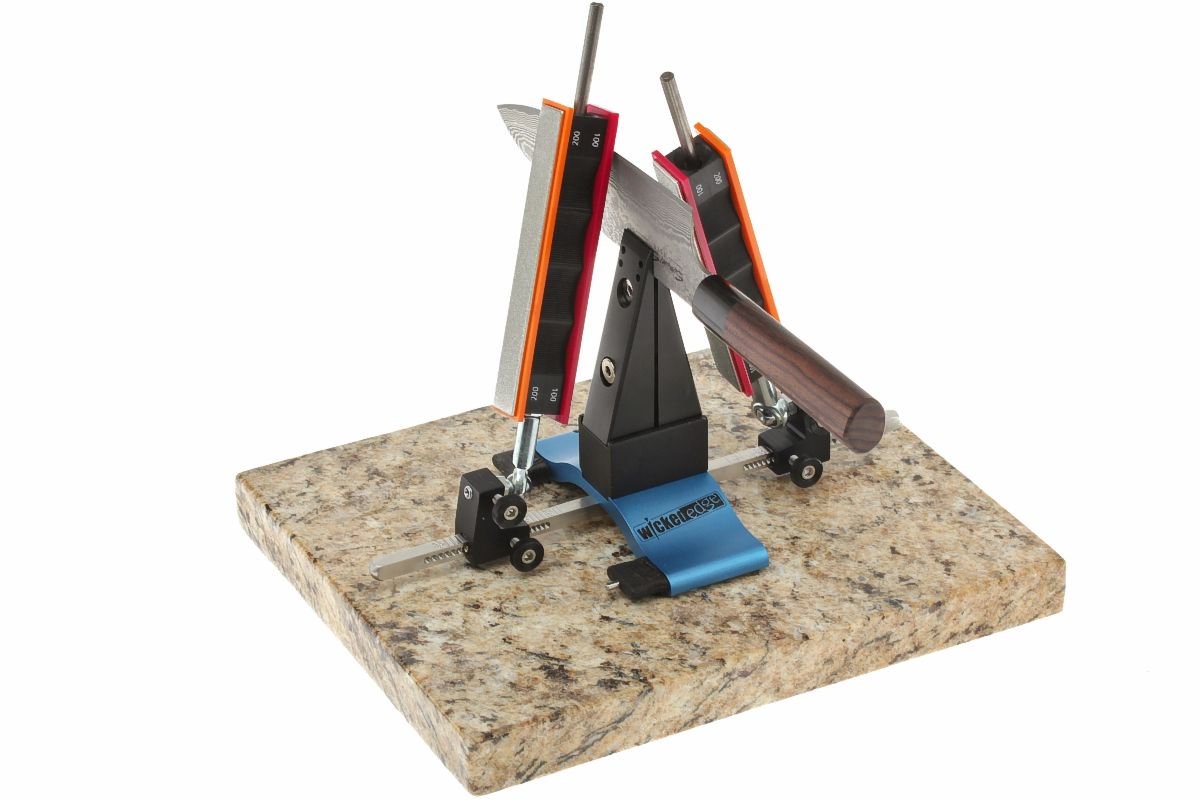 Wicked Edge-sharpening systems
Controlled angle sharpening to sharpen your blunt knives and polish razor-sharp knives.
The knife is secured, you only have to move the sharpening stones! You can do no wrong!
Can also be used to sharpen pocket and outdoor knives.
This system comes in various versions. In addition, there are dozens of accessories available to expand the system.
Even the most tough and hard (powder) types of steel can be sharpened with the diamond stones on a Wicked Edge.
Expensive, but the best thought-out system that will leave you with the best results.
<![if !IE]> <![endif]>