BeaverCraft Spoon Carving Set of 4 S19 Book, wood carving set with wooden storage book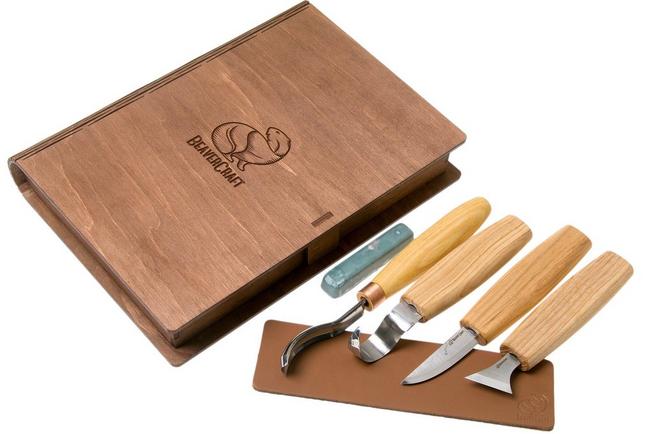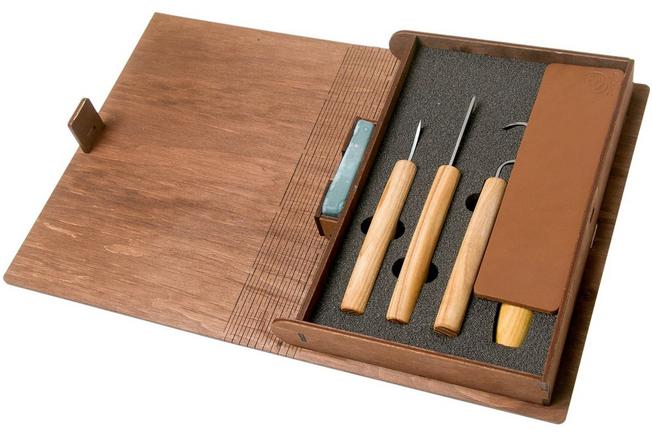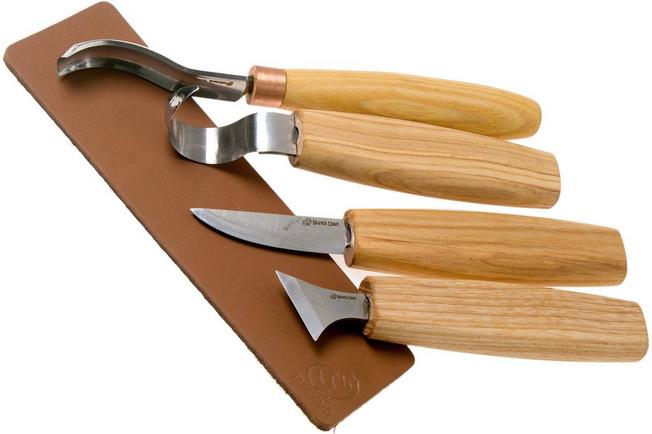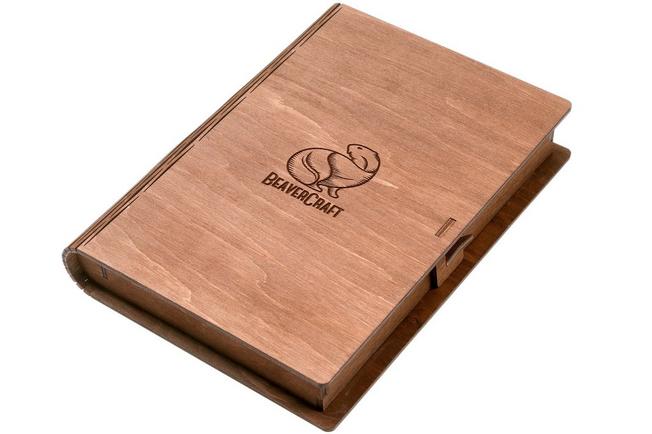 BeaverCraft Spoon Carving Set of 4 S19 Book, wood carving set with wooden storage book
Not available
This product is temporarily unavailable.
All prices include VAT, fees and charges
Fixed shipping rate of £8.50 for all orders
We ship from the Netherlands
Our customers give us a 4.7/5
Full description
The BeaverCraft Basic S19 Book wood carving set is a set of wood carving knives with each their own function. The C1 Whittling Knife is a medium-sized knife, to make sure you can use it for both large cutting movements and precise tasks. The small knife for geometric shapes is a precision tool for decorative, geometric wood carving tasks, but also for lino cuts. The spoon knife has a diameter of 25 mm and is suited for hollowing out wood for a kuksa, bowl or spoon. You use the gouge to hollow out long pieces of wood. When, for instance, creating an elongated bowl or wooden spoon. This set also contains a strop and stropping compound to make sure the knives stay razor-sharp.
BeaverCraft Spoon Carving Set of 4 S19 Book, wood carving set with wooden storage book
Not available
This product is temporarily unavailable.
All prices include VAT, fees and charges
Fixed shipping rate of £8.50 for all orders
We ship from the Netherlands
Our customers give us a 4.7/5