Skerper Arkansas Pocket Stone NAPO40, Translucent Arkansas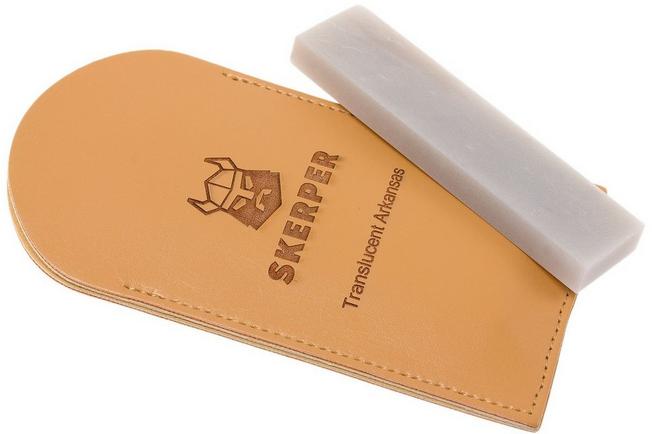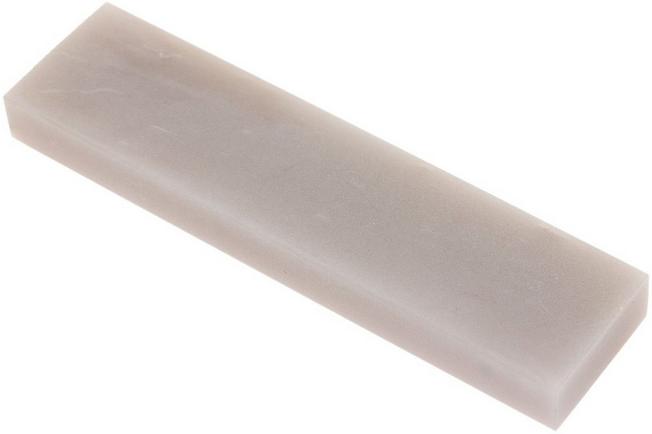 Skerper Arkansas Pocket Stone NAPO40, Translucent Arkansas
In stock
Order before 5:30 PM & get same day shipping
All prices include VAT, fees and charges
Fixed shipping rate of £8.50 for all orders
We ship from the Netherlands
Our customers give us a 4.7/5
Full description
The Skerper Translucent Arkansas pocket stone is the rarest of the Arkansas stones and produces the finest finish out of all of the stones. Equal to an American 8000-10,000 grit stone, this will produce an edge that is highly refined. Perfect if you're looking for the sharpest result possible. From straight razors to chefs knives, this stone will be a great finishing stone to any sharpening set. This pocket sized stone is the perfect companion to take to the great outdoors. Available in 5 different grits, for a stone progression from rough all the way to a very finely polished edge. Each stone comes in its own sleeve for storage and transport.
Specifications
arkansas stone, novaculite
Reviews
JAM, Celles sur Belle
Monday, 15 November 2021
---
Flavien Beffara, Limoges
Tuesday, 22 June 2021
---
HUGUES MARTIN, SCHWINDRATZHEIM
Wednesday, 1 July 2020
---
Chris screen, Newport
Sunday, 8 October 2017
Great sharpening ability. Made my straight razor the sharpest its ever been. Handy size for touching up tools on the go.
---
Specifications
Dimensions & weight
Height storage box / etui
Material
arkansas stone, novaculite
Features & functions
Arkansas stone, natural whetstone, sharpening stone
Skerper Arkansas Pocket Stone NAPO40, Translucent Arkansas
In stock
Order before 5:30 PM & get same day shipping
All prices include VAT, fees and charges
Fixed shipping rate of £8.50 for all orders
We ship from the Netherlands
Our customers give us a 4.7/5