SOG Terminus Satin TM1001-BX slipjoint pocket knife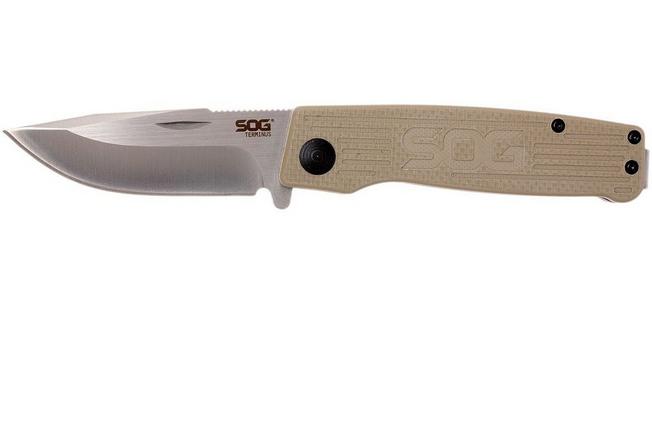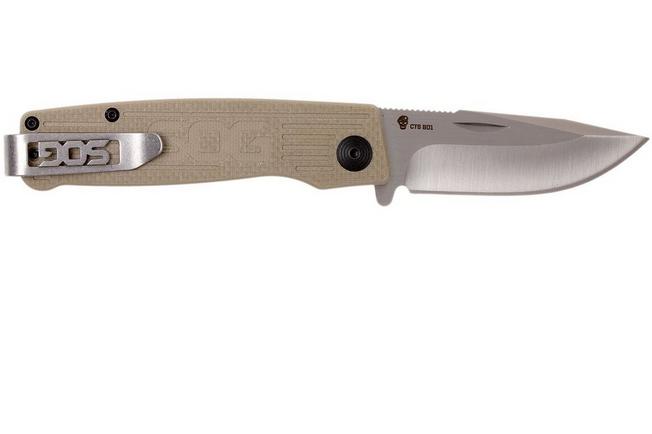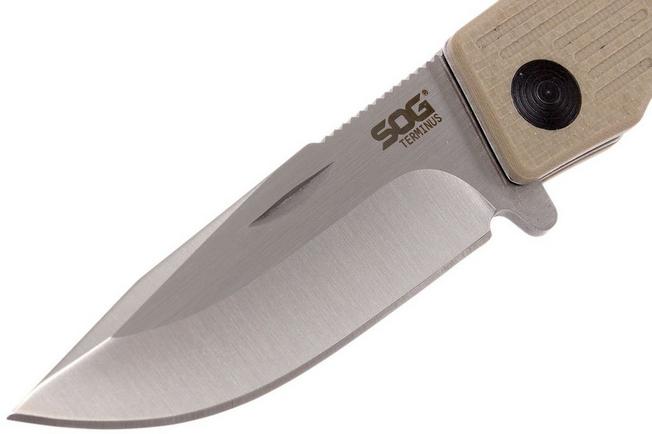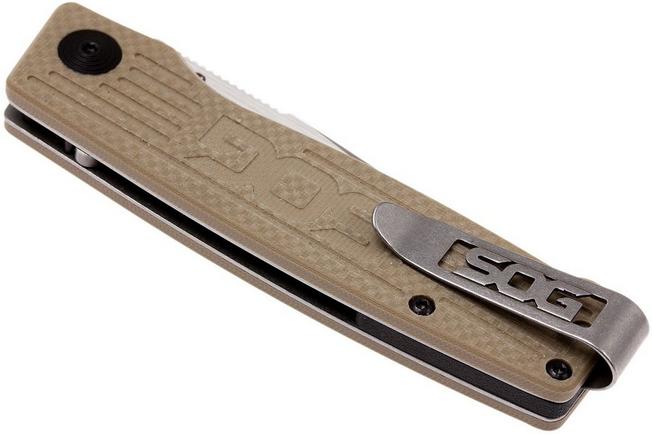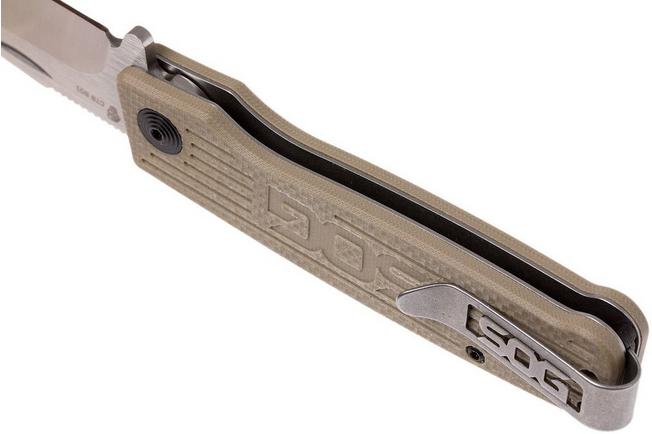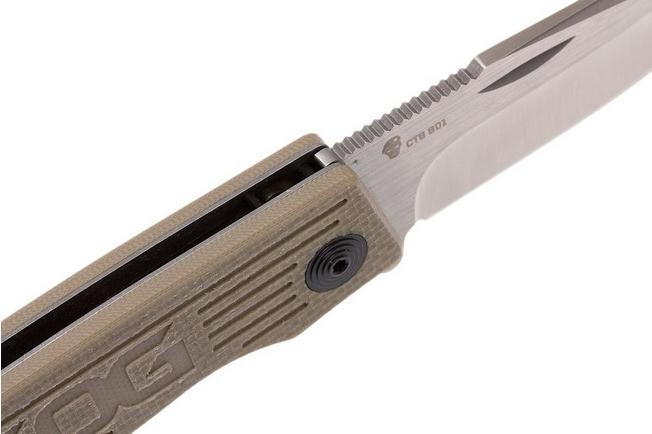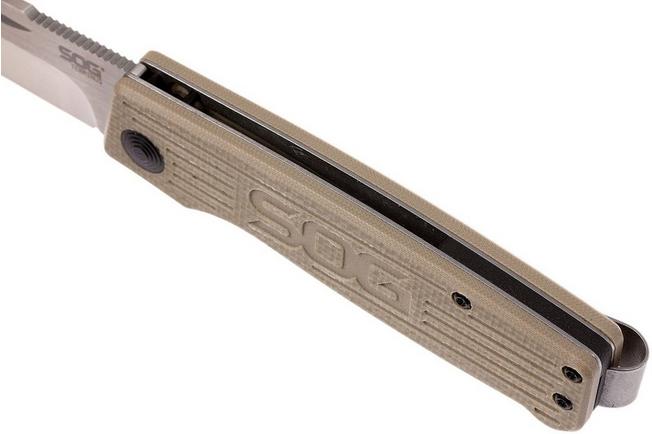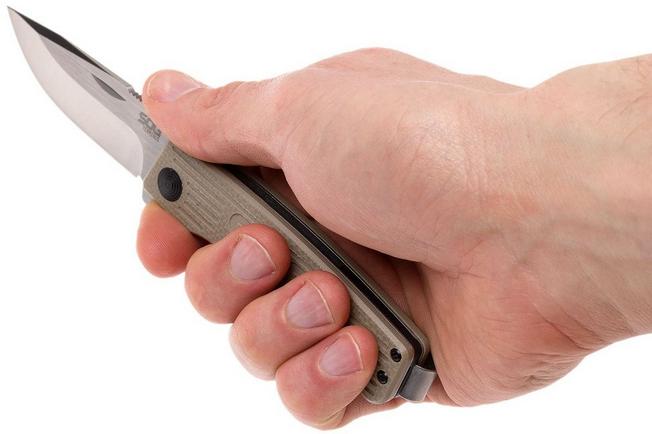 Article number SOG-TM1001-BX
SOG Terminus Satin TM1001-BX slipjoint pocket knife
In stock
Order before 5:30 PM & get same day shipping
All prices include VAT, fees and charges
Fixed shipping rate of £8.50 for all orders
We ship from the Netherlands
Our customers give us a 4.7/5
Full description
The SOG Terminus is a solid, modern slipjoint. It's a great combination of a two-handed opening knife without a lock, and the materials and finish of a modern EDC pocket knife.
Reviews
Nic Florey, Exeter
Monday, 7 February 2022
I bought this for my son after falling in love with the black version I got a year ago. Solid, sharp blade. Light, not delicate. Firm slipjoint. Perfect UK EDC. And the boy likes it!
---
Adam Piotrkiewicz, Manchester
Monday, 7 June 2021
Sharp as hell. Great knife, holds in hand very naturally. There is one thing that can be seen as advantage or disadvantage - it really hard to close. There is no locking mechanism but it is built so good that one needs to use lots of strength to close it. Overall very good quality and excellent value for money.
---
Roy Hughes, Cockermouth
Tuesday, 11 May 2021
Be aware I am NOT a knife expert. I wanted a UK legal knife that didn't look too flash, nondescript for general purpose use. Flatish and easy to keep in the pocket of a bag. General use is very unexciting, picnics, a bit of whittling, opening boxes, misusing the blade for for levering stuff etc etc. So how has it done? Great!! Its sturdier than it looks, the little lump sticking helps you to stop it closing (it does not lock which is not really allowed unless your using it as a proper tool I guess). Its a tough little thing, comfortable to hold for medium sized hands. GVFM.
---
Elizabeth Stewart, Kennoway
Thursday, 31 December 2020
I love this knife great for the money.
---
Simon, Cheltenham
Wednesday, 30 December 2020
Been thinking about getting one of these, and they went on sale on Black Friday so I bought one. It's one of those knives I wish I'd got ages ago, and would happily of paid full price for. The knife feels good in hand, very grippy, the blade has good lock up, and was razor sharp out of the box. It does look a bit tactical, but the light coloured handle and plain steel blade look less so than the blackout version. Would highly recommend for anyone looking for a durable UK EDC knife.
---
See all reviews
Specifications
Features & functions
Can be opened with one hand
Article number SOG-TM1001-BX
SOG Terminus Satin TM1001-BX slipjoint pocket knife
In stock
Order before 5:30 PM & get same day shipping
All prices include VAT, fees and charges
Fixed shipping rate of £8.50 for all orders
We ship from the Netherlands
Our customers give us a 4.7/5