Reviews for Naniwa Professional Stone, P304, grit: 400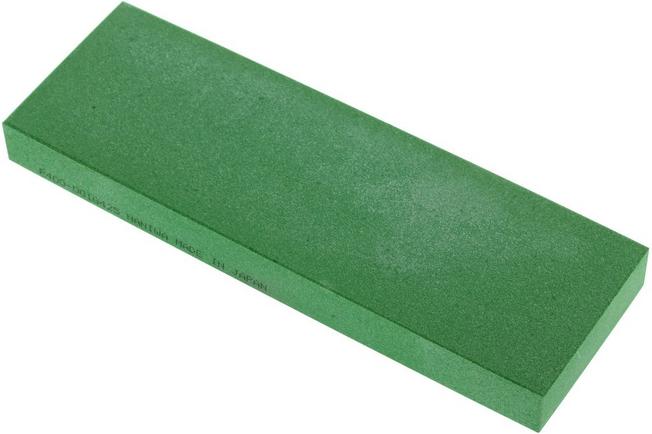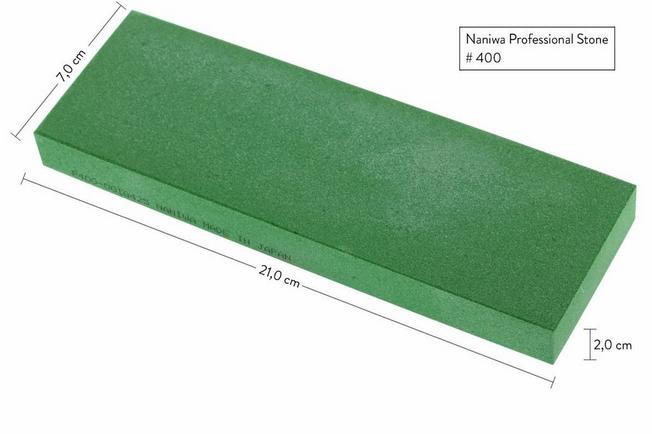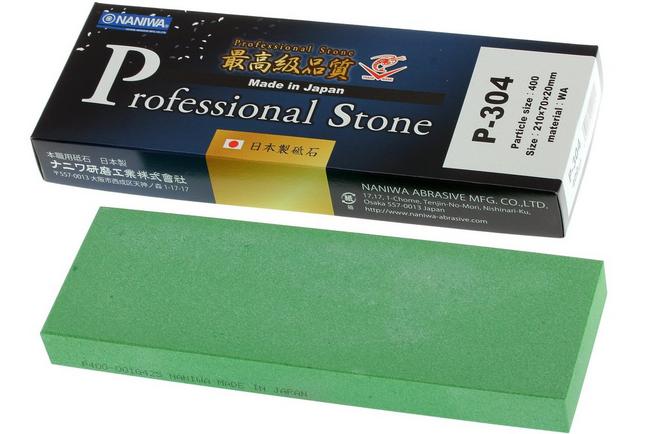 Reviews for Naniwa Professional Stone, P304, grit: 400
In stock
Order before 5:30 PM & get same day shipping
All prices include VAT, fees and charges
Fixed shipping rate of £8.50 for all orders
We ship from the Netherlands
Our customers give us a 4.7/5
See all product information
Reviews
DrAgo, ŠIBENIK
Friday, 27 May 2022
My order arrived quickly on excellent condition and I am very pleased with the quality od the Stone.
---
Rob, Belper
Tuesday, 17 May 2022
This us the go to block for starting my sharpening. The 2nd one I've owened !
---
Didier, Gent
Monday, 11 April 2022
---
Per Thomsen, Galten
Wednesday, 12 May 2021
Varen er som forventet: En sten jeg ikke vil undvære i mit sliberi. Fantastisk sted at handle, med stort sortiment og rimelige priser. Kan helt klart anbefale virksomheden og vil selv handle her fremover.
---
Mihai, Ploiesti
Wednesday, 5 May 2021
Nice stone, doesn't wears fast, but not extremely fast either. BUT, I've bought a set 400, 800, 3000, and at the beginning I was reluctant to buy the 400, I though 800 and 3000 were enough, THEY ARE NOT! don't do the mistake of believing you don't need a course stone
---
Miguel Angel Fernandez castellanos, gijon
Wednesday, 30 December 2020
Buen producto, muy buen servicio, recomendable
---
João Silva, Amadora
Tuesday, 15 December 2020
Very nice experience with whis stone, depends of your knife shape makes the bewel new again. I use this 400 to make the bewel or resharp and a Skerper 1000/3000 to end sharpening all my knives. For a beginner its a perfect combo!
---
Jean-Michel Kracher, OHNENHEIM
Tuesday, 5 May 2020
---
gilles Pelloli, Bagnols en foret
Tuesday, 10 March 2020
---
Jose Manuel Urretxaga Ariño, Bilbao
Friday, 29 November 2019
Nice product and excellent service. Thank you!
---
Robert, Duiven
Friday, 23 February 2018
---
Frans, Berchem
Thursday, 9 March 2017
---
Anoniem, hartzviller
Saturday, 18 February 2017
---
Harald, Ladenburg
Wednesday, 4 January 2017
---
Nando, Heemskerk
Monday, 3 October 2016
---
Alainh , Ancinnes
Tuesday, 16 August 2016
---
kirk, London
Monday, 11 April 2016
---
Chris, Southport
Thursday, 7 April 2016
Compared to the original Chosers line this was more expensive but lacked a stone holder and nagura to clean the stone and produce slurry. These are also a little thinner than the original Chosera. Quality of stone however is excellent still.
---
Dutch Bushcraft Knives, Rijswijk
Friday, 18 March 2016
---
Anoniem, Plymouth
Friday, 15 January 2016
I have no problem recommend this company great value for money highly recommended
---
Reviews for Naniwa Professional Stone, P304, grit: 400
In stock
Order before 5:30 PM & get same day shipping
All prices include VAT, fees and charges
Fixed shipping rate of £8.50 for all orders
We ship from the Netherlands
Our customers give us a 4.7/5