de Buyer Mineral B element wok pan 28 cm, 5618-28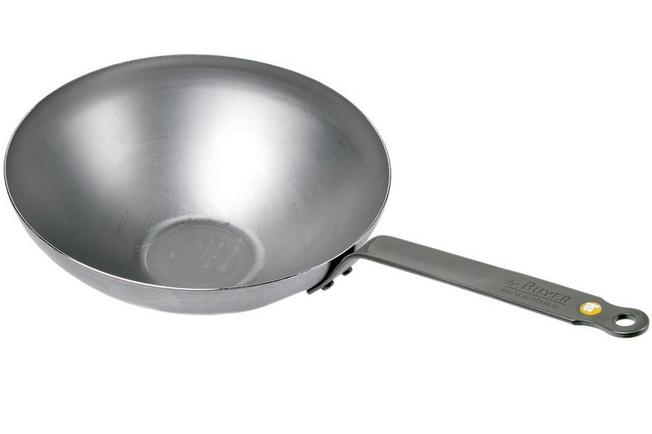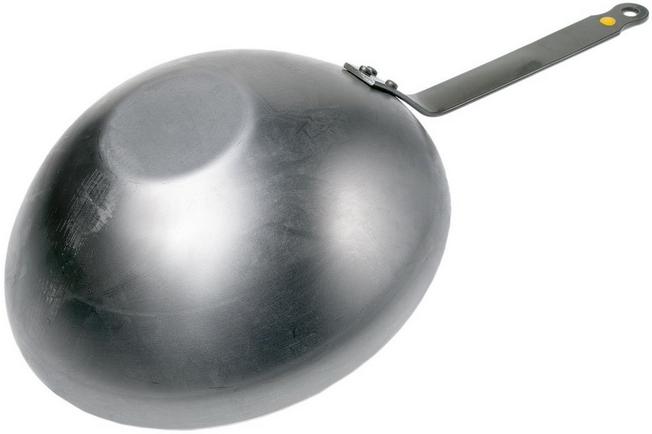 Article number DEB5618-28
de Buyer Mineral B element wok pan 28 cm, 5618-28
In stock
Order before 5:30 PM & get same day shipping
All prices include VAT, fees and charges
Fixed shipping rate of £8.50 for all orders
We ship from the Netherlands
Our customers give us a 4.7/5
Full description
This de Buyer Mineral B Element wok pan 28 cm is a special pan at a very reasonable price. It is made of carbon steel. This type of steel is not stainless. That might seem like a drawback, but can work as an advantage through careful use. The pan is solid and heavy. It has no non-stick coating, but one will form automatically as you use the pan. Because the pan has no non-stick coating, it can withstand very high temperatures. Also, you can use steel cookware without worrying about damaging the non-stick coating. These Mineral B Element pans have a thin layer of beeswax on the cooking surface upon delivery. This significantly reduces the chance of corrosion upon delivery. It also helps to flavour the seasoning of the pan, and makes the pan slightly more non-stick than the regular Acier Carbone series, right from the start. It is suitable for all heat sources, including induction and oven use. Do keep in mind that the handle of this pan gets hot! Only wash this pan with hot water and a brush. Soap is out of the question, and a dishwasher will do irreparable damage to the pan. These pans require special treatment, but when used correctly, they are a pleasure to work with.
Reviews
Mart Stevens, Geleen
Tuesday, 11 May 2021
---
Machiel van Erkelens, Enschede
Wednesday, 16 December 2020
---
Elena, Zagreb
Thursday, 30 July 2020
This is my 4th Mineral B element pan and I was simply delighted with the 3 of them (frying, pancake and blini pan), delicious meat, pancakes and omelettes, crispy outside, soft inside with very small amount of oil. But this wok didn't meet my expetations. I seasoned it before use like the other three, but there was strong metal smell and flavour present, (I didn't cook any acid vegetables or put water inside), I had to season it three times before it disappeared. Even with the small amount of food, it "loses strength" immediately, meat or vegetable don't get caramelised like on the other pans, just remain pale and cooked and than start sticking to the bottom and burning. It's also rather unstable on the stove. I've used it 10-15 times to "give it chance", but the result is always the same. All in all - quite disappointing.
---
Eric Termeulen, Bussum
Tuesday, 7 January 2020
---
Philippe Paquet, Ransart
Tuesday, 3 December 2019
---
Specifications
Features & functions
ceramic, electric, gass, halogen, induction, oven
Article number DEB5618-28
de Buyer Mineral B element wok pan 28 cm, 5618-28
In stock
Order before 5:30 PM & get same day shipping
All prices include VAT, fees and charges
Fixed shipping rate of £8.50 for all orders
We ship from the Netherlands
Our customers give us a 4.7/5