Shapton Pro Stone grit 1000 medium sharpening stone, K0702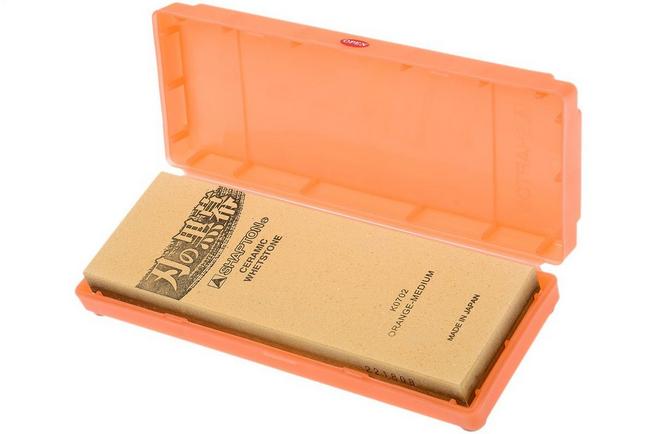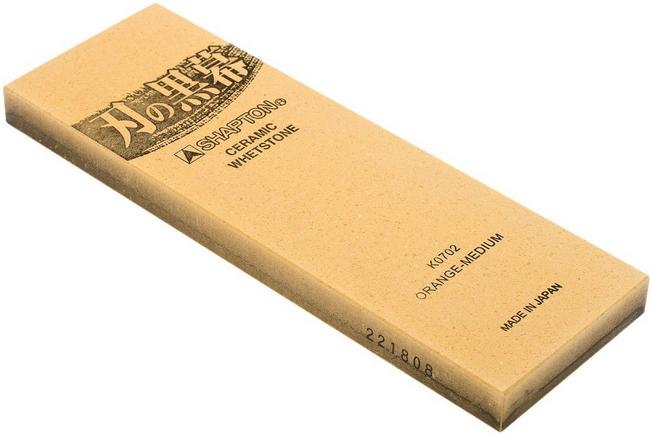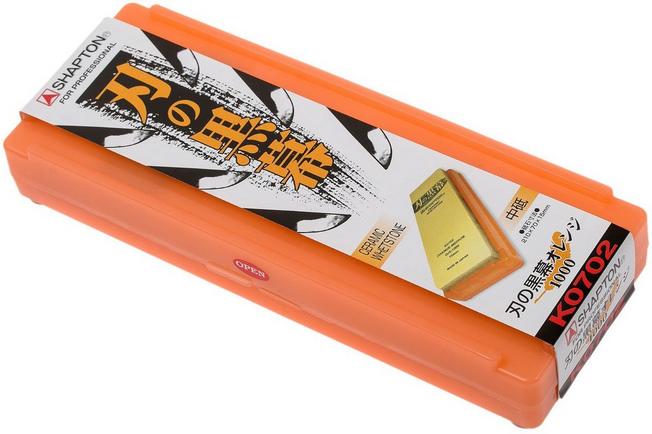 Shapton Pro Stone grit 1000 medium sharpening stone, K0702
± 3 weeks
This product has been ordered. The delivery time is an indication. Please take delays into account.
All prices include VAT, fees and charges
Fixed shipping rate of £8.50 for all orders
We ship from the Netherlands
Our customers give us a 4.7/5
Full description
With this Shapton Pro Stone grain 1000 you can sharpen quickly and evenly. This ceramic Japanese sharpening stone has a grain size of 1000. This grain size is ideal as an 'intermediate stone': perfect when sharpening an edge that is already in good shape and at the same time it is a nice step towards polishing. The sharpening stone is suitable for almost all types of knives. From outdoor knives to kitchen knives, from pocket knives to chisels.
Specifications
ceramic, white aluminum oxide
Reviews
Lionel , St Gabriel Brecy
Sunday, 2 January 2022
---
Rob P, Reading
Monday, 29 November 2021
Excellent stone, bought my edge back very quickly. Quick delivery to UK, packed well.
---
Andy, Helsinki
Tuesday, 25 May 2021
I needed a 1K stone for resetting my razors's bevel and restoring vintage razors. The reason I opted for the Shapton is the price point and the box it comes in which can be used as a stone holder during the process. This stone gives good feedback when honing and is reasonably fast at taking off metal. I did find it needs to be lapped quite regularly during honing my razor as the grit seems to become "clogged" after a while. But otherwise I'm very happy with it's performance.
---
, Beckenham
Friday, 29 November 2019
Great splash and go! Hard and still hasn't dished after sharpening approx. 40 knives.
---
Ryan Flanagan, London
Monday, 23 September 2019
This is the perfect stone to start on. It is nice and big, comes in a storage box so it doesn't get damaged, and you can also use the box to hold the stone as you sharpen. Sharpening on it feels very very satisfying, there's some nice feedback (so you know if you're doing it wrong or not) and it's the perfect grit to start on. It will sharpen blunt knives (although if they're -really- blunt, you might need a coarser stone, or doing it on this one may take a while) and with some practice relating to pressure and angles, you will be able to get a razor sharp edge on any knife. If you have softer, German knives, this stone will be sufficient, because the higher grits aren't as useful on softer steel. This makes this a perfect starting stone (and might be the only one you ever need). If you have knives with harder steel, like Japanese, you will still be able to get a razor sharp edge on them, but you may feel like going up to the higher grits. Shapton do a 5000 grit stone in this range which is also good (and the boxes stack which is very useful) and going from 1000 to 5000 works well. The stone will need flattening every now and then. If you have more than 1 shapton stone, you can rub them together to make them both flat (the 1000 and 5000 grit do this well). It helps to try and use all the stone when sharpening, and flipping it round every now and then so all corners of the stone get some wear.
---
See all reviews
Specifications
Dimensions & weight
Height storage box / etui
Material
ceramic, white aluminum oxide
Features & functions
yes, create wet surface before using
Shapton Pro Stone grit 1000 medium sharpening stone, K0702
± 3 weeks
This product has been ordered. The delivery time is an indication. Please take delays into account.
All prices include VAT, fees and charges
Fixed shipping rate of £8.50 for all orders
We ship from the Netherlands
Our customers give us a 4.7/5