Kramer by Zwilling #3000 Glass Stone sharpening stone 34999-021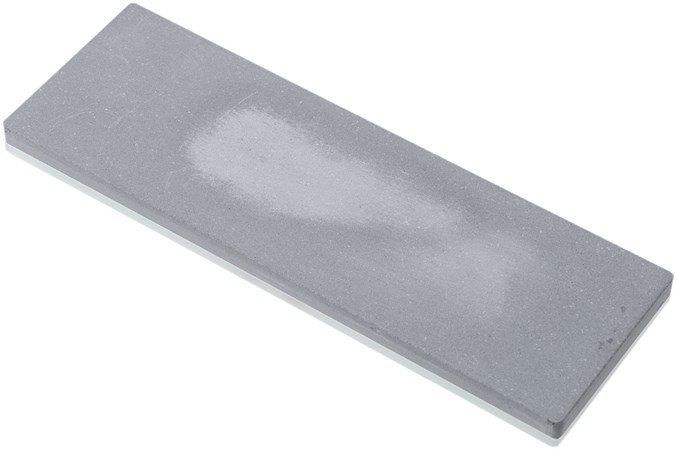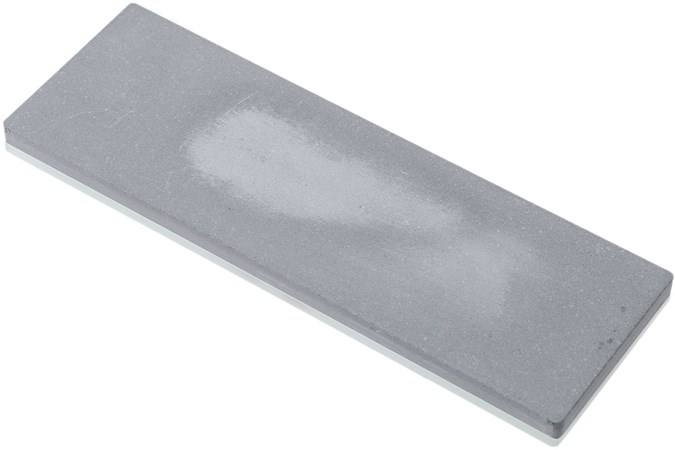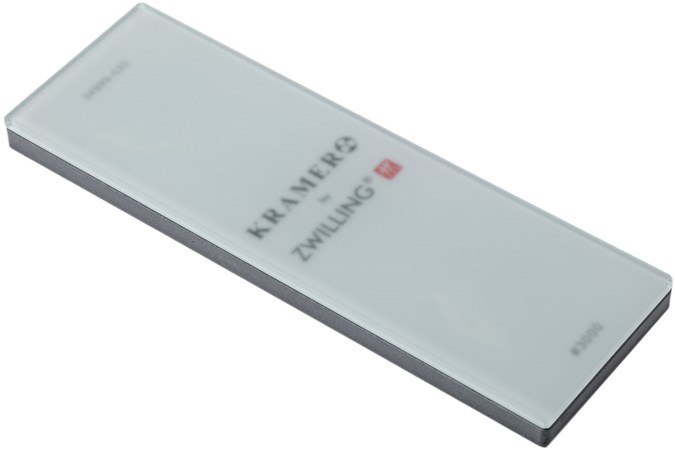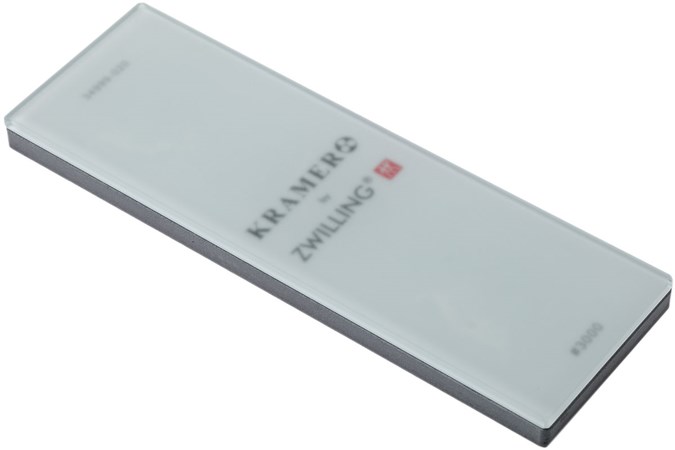 SKU: ZW34999-021-0
In stock
Ordered today, shipped on Monday
This Kramer by Zwilling Glass Stone sharpening stone is amazing when you want to maintain the quality of your kitchen knives. It is the best choice when you want to take good care of your Kramer by Zwilling knives.
You use this #3000 stone when you want to start polishing your blade. It feels sort of like clay when you use it. As such, it will give you a soft feedback. You don't have to soak it long before you can use it. Submerge it for 10 seconds and you will notice that it is already almost completely saturated.
Clever construction for optimal life
Not only its name makes this stone remarkable. The construction is, after all, well-thought-out. Because the ceramic sharpening stone is mounted to a glass sheet you can even use the last couple of millimetres when the stone is almost worn out. Any other sharpening stone will break. As such the life of this Kramer by Zwilling sharpening stone is a lot longer than that of a comparable whetstone with the same thickness (or even a little thicker!) because it is not attached to a glass sheet.
Made in Japan
The best sharpening stones are made in Japan. This Kramer by Zwilling stones are also made in Japan by a very renowned sharpening stone manufacturer.
| | | |
| --- | --- | --- |
| Brand | Kramer by Zwilling | |
| Colour | grey, white | |
| Country of origin | Japan | |
In stock
Ordered today, shipped on Monday

Product groups

Brands

Deals

Information

<![if !IE]> <![endif]>