Spyderco UK Penknife S110V Dark Blue C94DBL pocket knife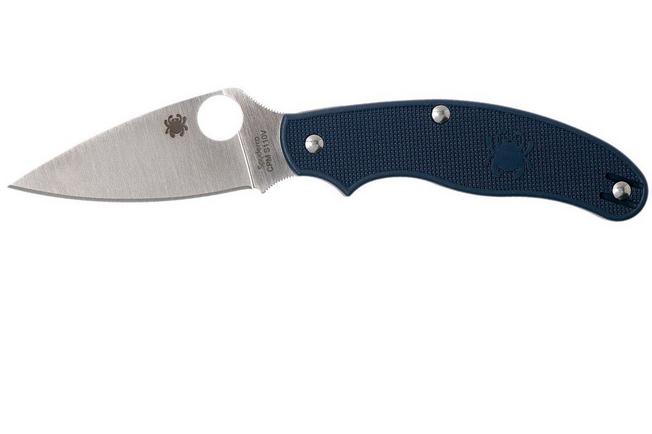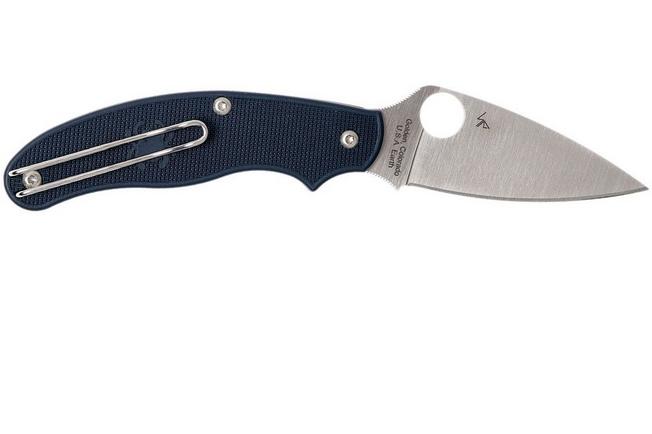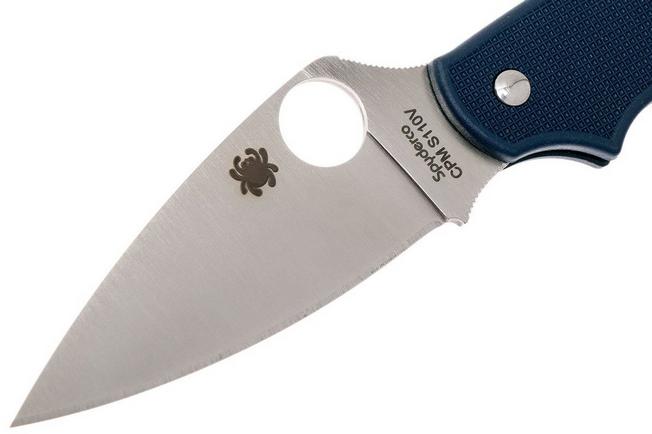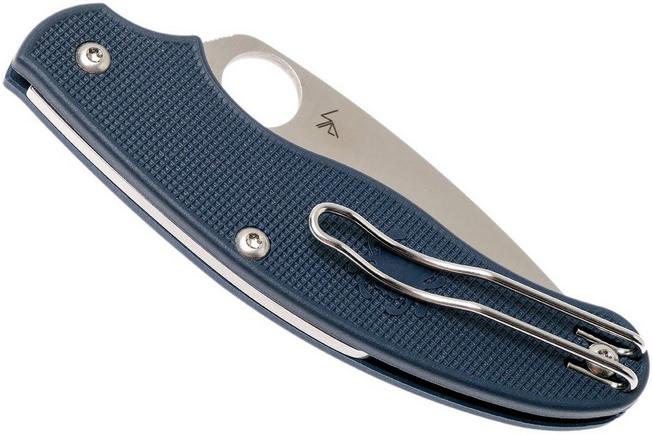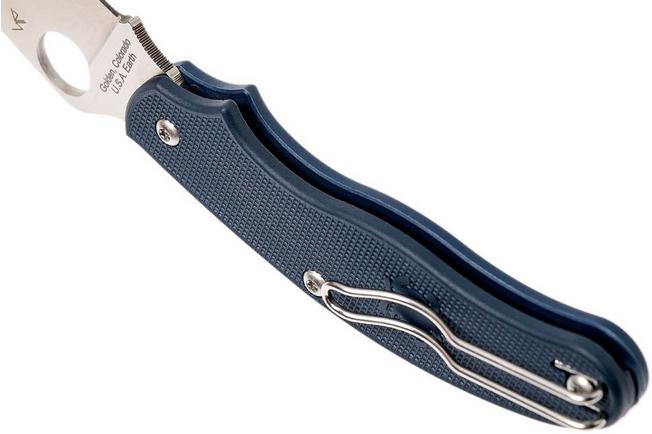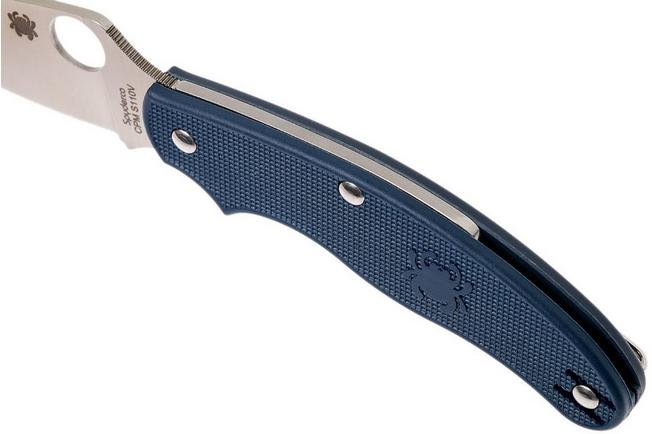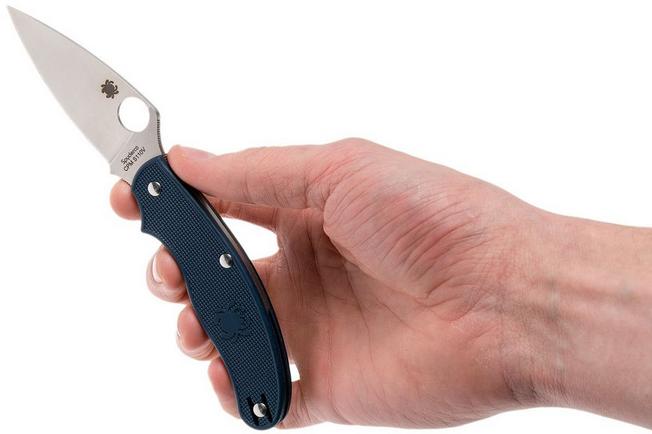 Spyderco UK Penknife S110V Dark Blue C94DBL pocket knife
In stock
Order before 5:30 PM & get same day shipping
All prices include VAT, fees and charges
Fixed shipping rate of £8.50 for all orders
We ship from the Netherlands
Our customers give us a 4.7/5
Full description
The Spyderco UK Pen Knife is a light-weight pocket knife, designed for the British market and the rules and regulations that apply there. This means that it shouldn't have a block and cannot be too big. Keeping these rules in mind Spyderco was able to create an amazing knife. The fact that it doesn't have a block is compensated by the obvious click with which the knife opens. When you close it you will hear this click again. The index finger falls inside the curve of the blade and handle. Let's say you accidentally close the blade your finger will block it making the chances of accidents next to nothing.
Reviews
Manfred, Radolfzell
Saturday, 16 April 2022
---
Andrew Blyth, London
Wednesday, 30 June 2021
A cracking, low profile knife that's U.K. legal. Slim & light with a very sharp, high grade steel blade, it folds with two positive stops at 90° & fully open. I carry it everywhere. Well worth a ton of anyone's money.
---
RS, Landsberg am Lech
Tuesday, 7 April 2020
---
Matt Milsom, Leeds
Tuesday, 28 January 2020
Fantastically sharp, great edge retention Definitely recommend for a UK legal pocket knife/EDC
---
C Reed, Redhill
Saturday, 30 November 2019
Spyderco s110V ukpk I stumbled upon a video on the performance of s110v and decided to take a chance on this knife and am more than impressed. Well packaged and came shaving sharp. I work in a garage restoring old cars, cutting thick rubber hoses, tyre valves, seals, trimming plastic, making gaskets, breaking down packaging etc. Particuarly impressed at how easily it cuts through a reinforced drive belt and towing straps. This knife is a precision slicer with exceptional edge retention. I have of course treated this knife with care not to shock or twist the blade and wiped clean when wet. The handle scales have not reacted with any of the solvents, oils or chemicals in the workshop. So far I have not needed to properly sharpen the blade and have only stropped it once with 1 micron diamond compound. When I do eventually need to fully sharpen I intend to embrace the toothy qualities of this steel with a diamond stone. As a professional tradesman my toolbox is full of expensive tools for specific jobs so I feel the price is acceptable when this knife has such a broad range of uses and works consistently. I can only give 4 stars in price vs quality as I do not own any other knives at this tier for a fair comparison. As a bonus this knife is advertised as uk legal so I carry it even when I'm not at work. This is the only non locking design I would consider as the mechanism is strong enough whilst still enabling one handed opening and the blade coil is added security.
---
See all reviews
Specifications
Features & functions
Can be opened with one hand
Spyderco UK Penknife S110V Dark Blue C94DBL pocket knife
In stock
Order before 5:30 PM & get same day shipping
All prices include VAT, fees and charges
Fixed shipping rate of £8.50 for all orders
We ship from the Netherlands
Our customers give us a 4.7/5