Wüsthof Classic extra-wide chef's knife 20 cm, 1040104120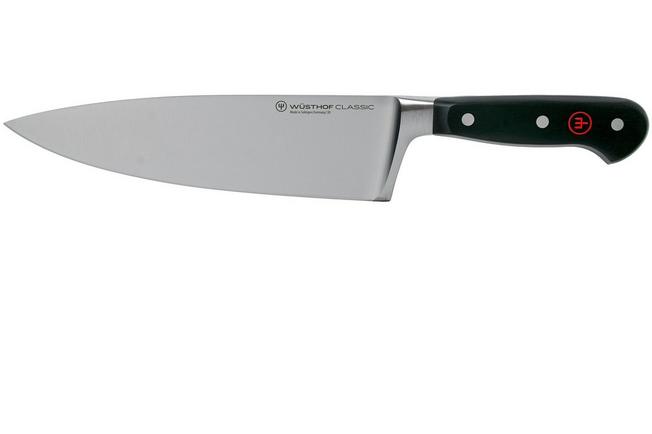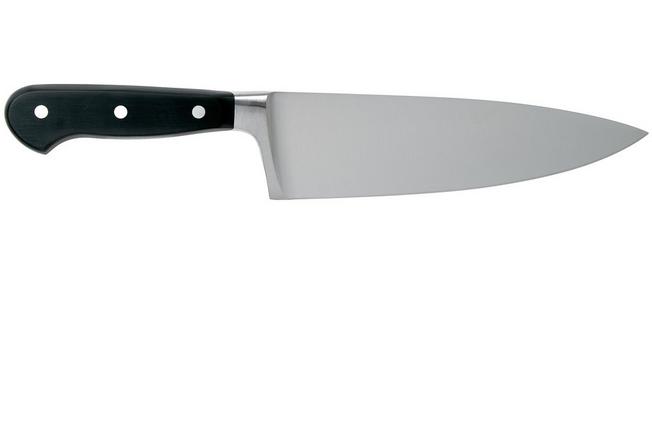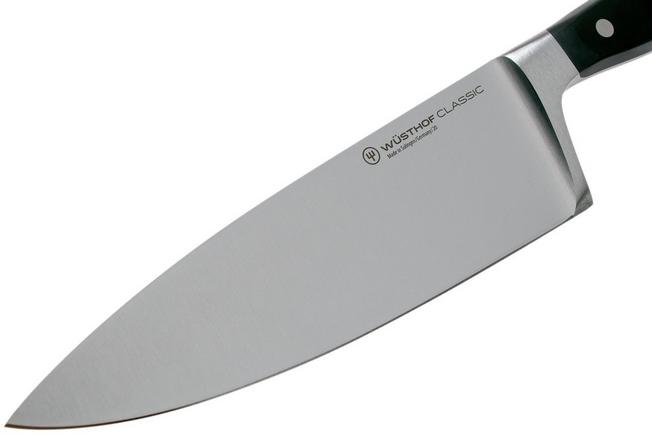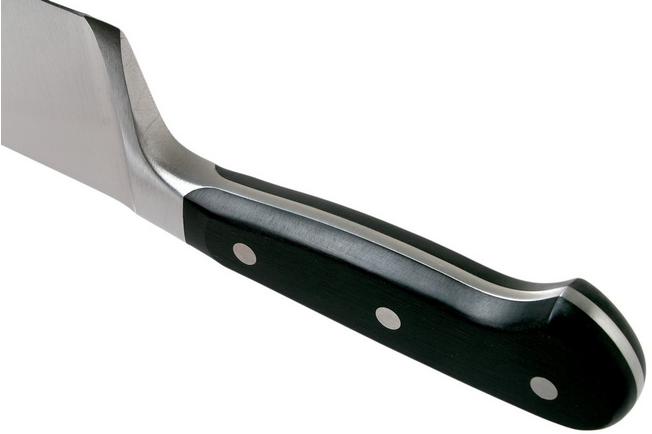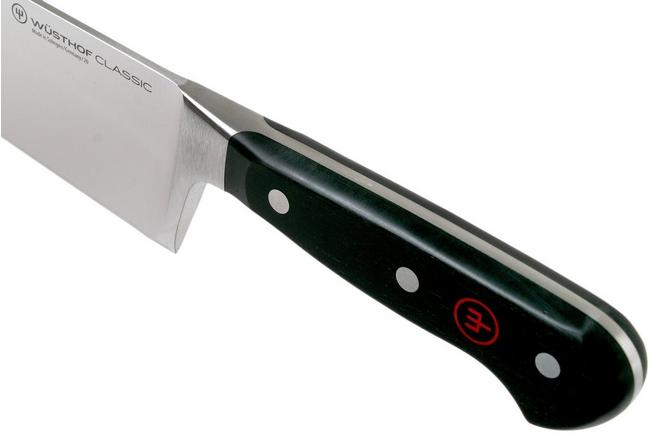 Article number WU1040104120
Wüsthof Classic extra-wide chef's knife 20 cm, 1040104120
In stock
Order before 5:30 PM & get same day shipping
All prices include VAT, fees and charges
Fixed shipping rate of £8.50 for all orders
We ship from the Netherlands
Our customers give us a 4.7/5
Full description
This Wüsthof Classic chef's knife is similar to the 'regular' Wüsthof Classic chef's knife 20 cm. The main difference can be found in the height of the blade. For this chef's knife the blade is extra high. This is great when you quickly need to cut large amounts of food. Your finger tips are pointed inwards to make sure only your knuckles can come into contact with the blade of the knife. With it you namely determine the pace and it also means that it becomes impossible to cut yourself (as long as you make sure the knife remains straight).
Reviews
Kate, London
Wednesday, 30 December 2020
My incredibly particular husband requested an all purpose kitchen knife for Christmas. I took a risk choosing one for him, but he was most delighted with this one. He said it was perfect! Very pleased with service and quality.
---
Ed Thomas, South Shields
Tuesday, 10 March 2020
It's the definitive chef's knife. If you only have one, this should be it. Good heavy spine, sturdy at the heel, slim at the tip and nicely balanced. The bolster isn't for everyone, I understand but it's a classic design intended for cracking bones & I've never once felt compromised by it when sharpening or in use. Value for money is exactly right, this is a knife for life.
---
Tony Cassie, Heacham
Thursday, 23 February 2017
The perfect Chefs knife, wide blade, sharpens easily and holds the edge, Ideal weight and balance the only knife I used for everything everyday during the last 20 years of my profesional kitchen work.
---
Jan François, Oudenburg
Thursday, 29 November 2012
---
joep tijne, beekendonk
Tuesday, 24 August 2010
---
See all reviews
Article number WU1040104120
Wüsthof Classic extra-wide chef's knife 20 cm, 1040104120
In stock
Order before 5:30 PM & get same day shipping
All prices include VAT, fees and charges
Fixed shipping rate of £8.50 for all orders
We ship from the Netherlands
Our customers give us a 4.7/5