Benchmade Proper 319 Canvas Micarta Slipjoint pocket knife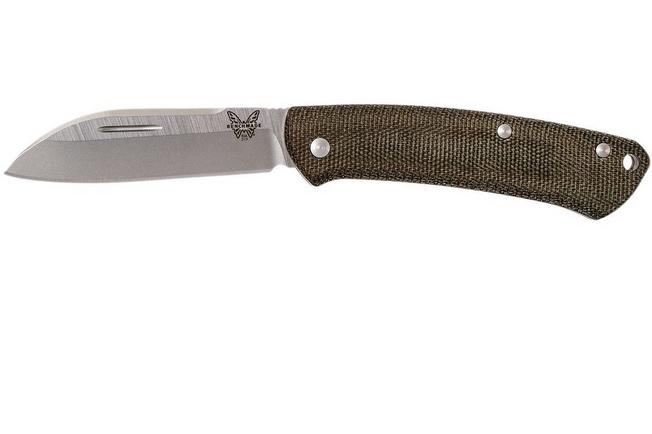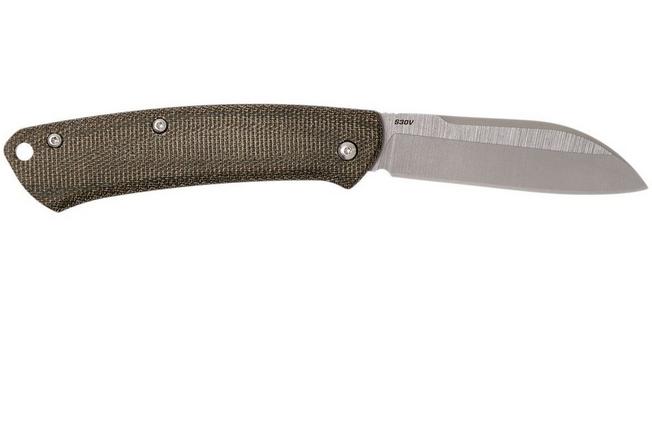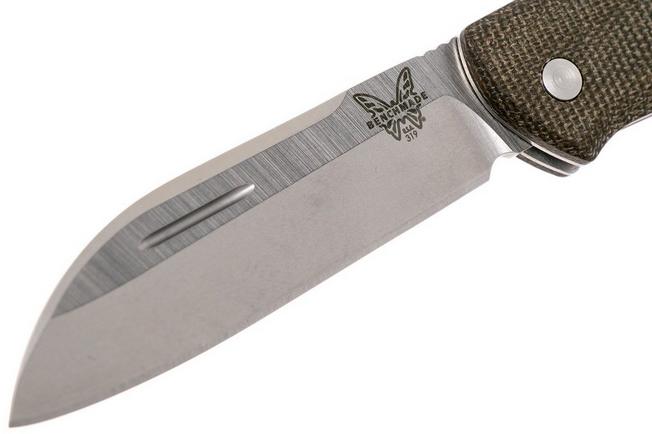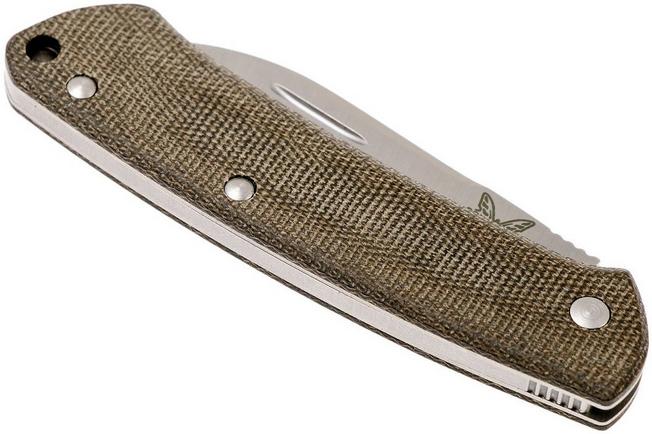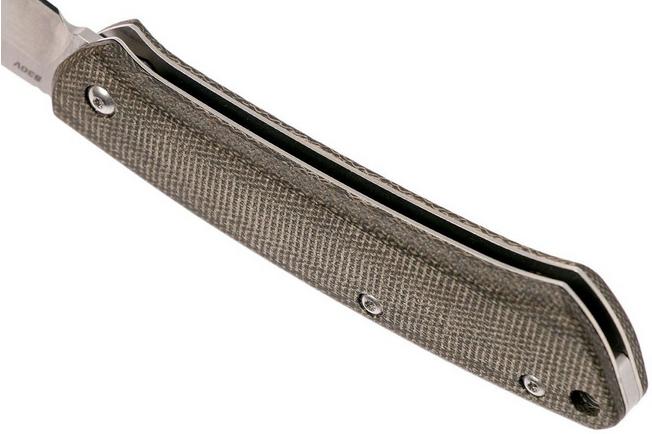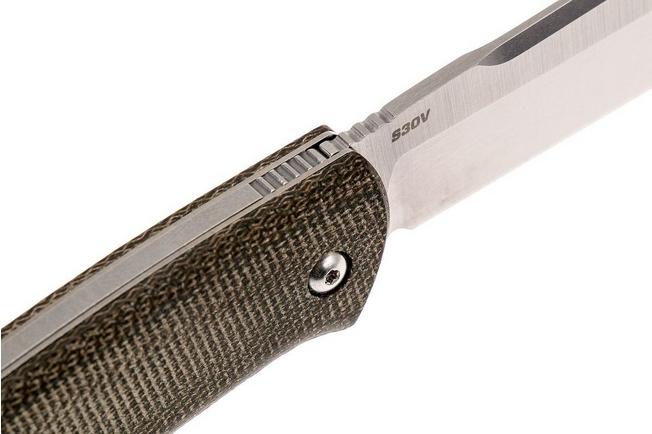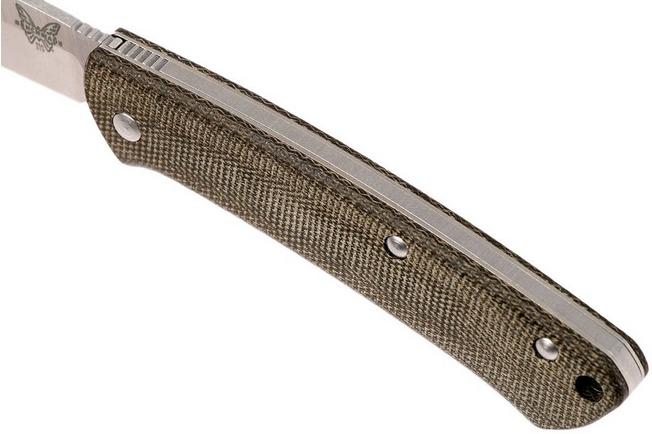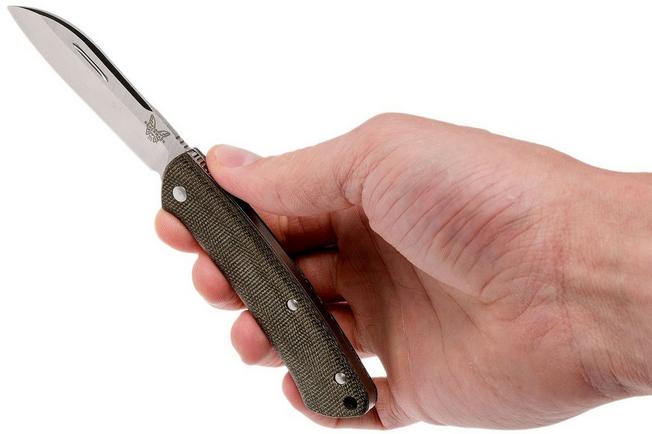 Benchmade Proper 319 Canvas Micarta Slipjoint pocket knife
In stock
Order before 5:30 PM & get same day shipping
All prices include VAT, fees and charges
Fixed shipping rate of £8.50 for all orders
We ship from the Netherlands
Our customers give us a 4.7/5
Full description
The Benchmade Proper 319-319 is the first ever slipjoint made by Benchmade. You open this gentleman's knife with two hands and it doesn't have a lock: a slipjoint. Ideal as a stylish gentleman's knife that won't scare anyone. Think of peeling an apple or cutting a nice juicy steak. In addition, a slipjoint can legally be carried in many places in Europe.
Reviews
Fhl, Les Ponts-de-Cé
Monday, 20 December 2021
---
Francesco Salvatori, Bologna
Monday, 12 July 2021
the perfect gentlemen edc knife
---
Felix Colmsee, Berlin
Tuesday, 12 January 2021
---
Stuart Howard, Richmond
Tuesday, 5 January 2021
Can't fault this as an EDC legal UK Knife. Build quality is outstanding and every knife is obviously checked before it leaves the factory. Seen another review that says 'can't believe how light this knife is'.... but is is very light and you forget it's in your pocket (in a good way). Knives and Tools delivery was super quick and well packaged.
---
Jeremy Moss, Spetisbury
Tuesday, 23 June 2020
The best slip joint currently made. Light ergonomic. Was sharp when it arrived but could have been sharper so I sharpened it and I got a hair shaving edge in about 30 minutes which it has retained now for a couple or three weeks - it doesn't have a hard life! The scales are lovely to hold smooth yet grippy. Yes the edge is thick so shaving wood is not its best use - if that's what you're into buy one of those giant scalpel blade knives. This is a genius design (I have the wharncliffe bladed) and cuts fruit, plant cuttings, parcels, and I wouldn't have another. Just one point, it's so light in your pocket put a nice lanyard on so you can get it out easily and it will help snag it if it makes a break for freedom, it's too expensive to lose. Contrary to many reviews on this knife I don't have an issue with it not springing shut easily as I consider that to be a safety issue much safer to have a knife that is predictable. I don't see any advantage in having a knife snap shut. If you use a slip joint knife correctly - not as a stabbing device - it is very safe. In fact, if it snapped shut and you used it incorrectly you are far more likely to cut yourself. Go on, get one before they move onto the mark 2.
---
See all reviews
Specifications
General information
Warranty on materials and manufacturing defects
Features & functions
gentleman's knife, traditional
Can be opened with one hand
Benchmade Proper 319 Canvas Micarta Slipjoint pocket knife
In stock
Order before 5:30 PM & get same day shipping
All prices include VAT, fees and charges
Fixed shipping rate of £8.50 for all orders
We ship from the Netherlands
Our customers give us a 4.7/5