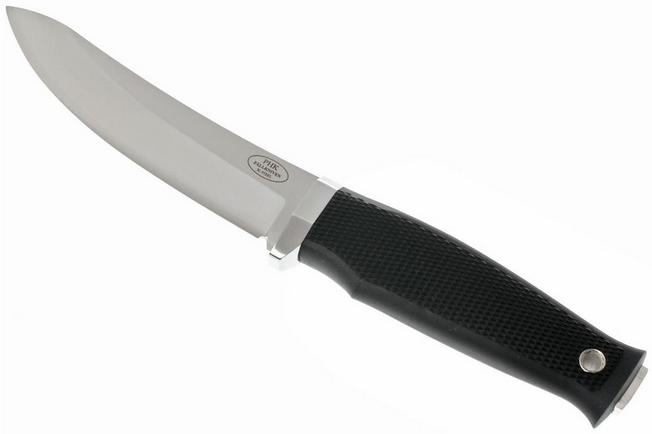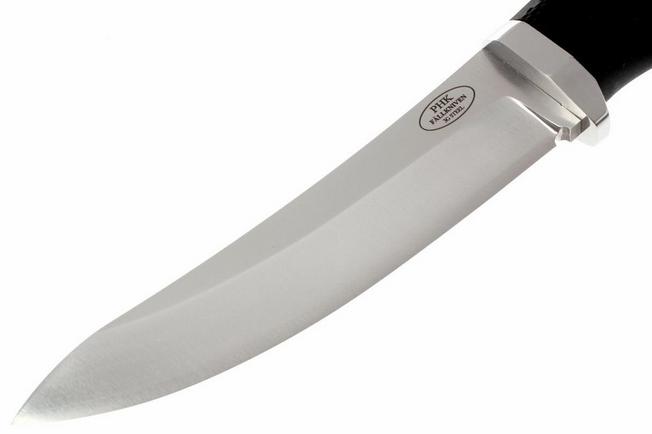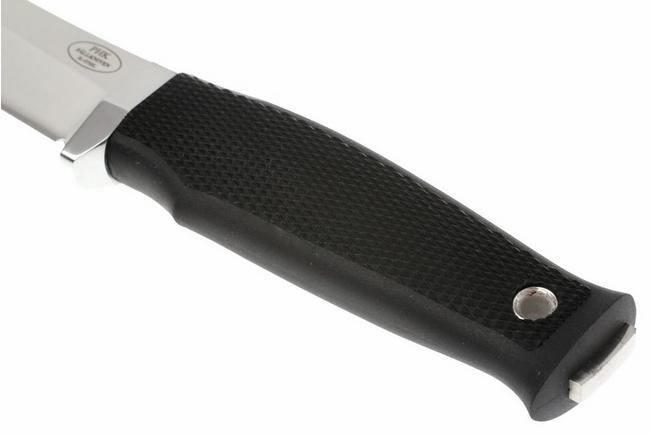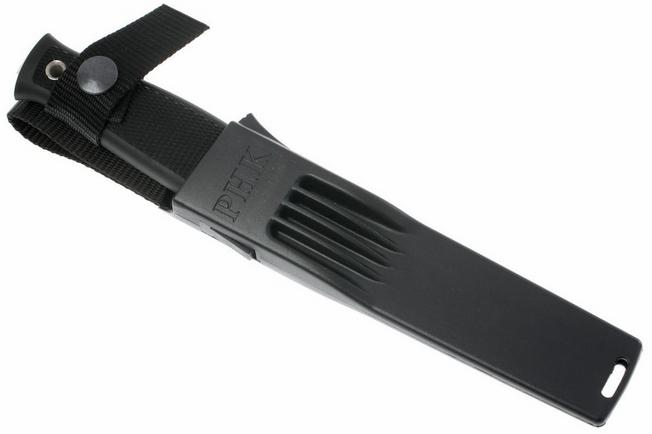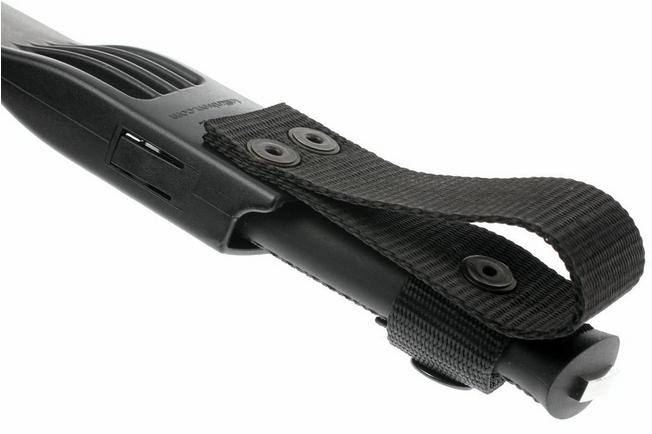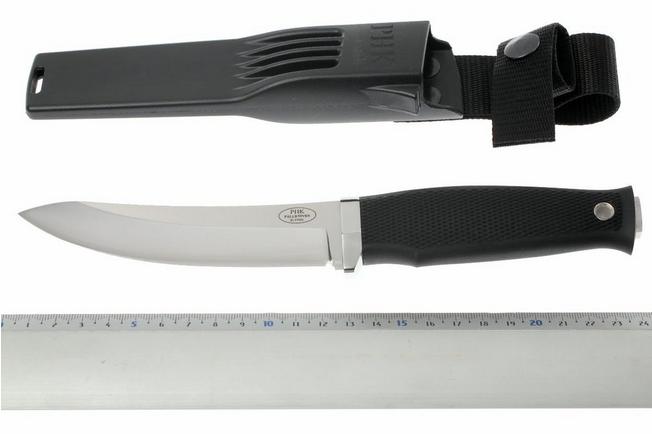 In stock
Order before 5:30 PM & get same day shipping
All prices include VAT, fees and charges
Fixed shipping rate of £8.50 for all orders
We ship from the Netherlands
Our customers give us a 4.7/5
Full description
(PHK) is one of the best hunting knives in the world, where function, safety and hygiene are top priorities. The special blade design (upsweep-droppoint) offers a pretty long skinning edge yet without bother of a wide or clumsy blade. The 3G stainless laminate powder steel (VG2-SGPS-VG2) offers a blade which is very strong and keeps an edge extremely well. The combination of a Thermorun handle and a stainless crossguard is both safe and comfortable. An injection-molded zytel sheath keeps the knife with double safety and is yet easy to keep clean. The new injection molded zytel sheath offers a neat safe and strong combination of qualities which should be very attractive to any user.
Reviews
Werner Simon, Passau
Monday, 11 March 2019
---
Louwette Didier, Sint-Truiden
Thursday, 13 December 2012
---
James, Bedford
Sunday, 27 February 2011
My initial impression of the PHK is that this is a quality knife. Handling the knife with its Thermorun handle, coupled with the weight of the blade you know that you have something special. It may not be the prettiest knife on the market or the cheapest, but it will undoubtedly do everything it is asked to do. To my mind this is a 'heavy' knife for its size, but is beautifully balanced and sits well in the hand. The point of balance is just behind the stainless crossguard. The blade shape means that this knife can be used as a competed 'skinner' as well as a general utility work owing to its slightly dropped point. I have used it skin and joint a small deer. The PHK carried out this task with great ease, as I would expect, from a knife of this quality. The Zytel sheath is not the most attractive sheath I have ever seen, but is extremely practical. The knife 'locks' into it with a sprung flap on its side of the sheath. This engages with crossguard of the knife. The knife handle is then properly secure by a strap with a popper. This is a very tight fit on my knife and the underside of the popper has already marked the Thermorun handle. I have therefore put a some clear plastic film on the back of the popper with the hope that it stops the popper marking the handle. I have yet to sharpen the knife as it still retains its razor sharp edge it arrived with. In conclusion this is an excellent knife and is a joy to own. It is not a cheap knife but I can see decades of excellent service for it. Some people will say it's far too expensive, and you can buy very good knives for £50 so why spend in excess of £200. I suppose it will come down to the your individual choice, I happen to think if you can afford quality then it usually pays you in the long run to buy quality! The PHK in my opinion is a high quality knife shouldn't ever let you down.
---
In stock
Order before 5:30 PM & get same day shipping
All prices include VAT, fees and charges
Fixed shipping rate of £8.50 for all orders
We ship from the Netherlands
Our customers give us a 4.7/5