Opinel pocket knife No. 8 Slim Line, stainless steel, bubinga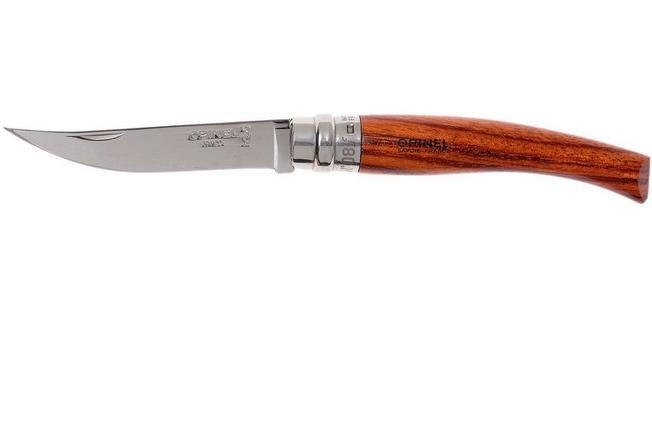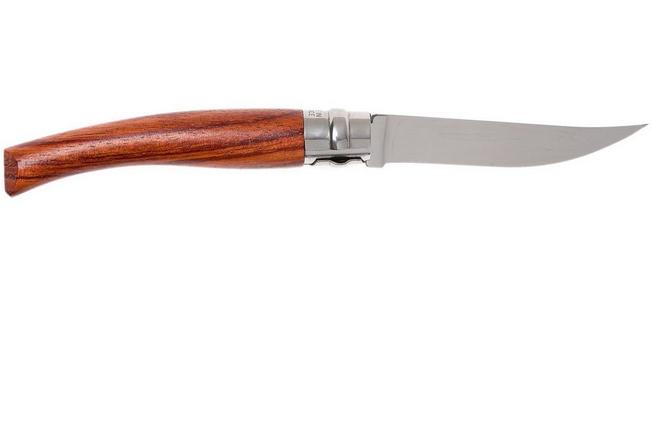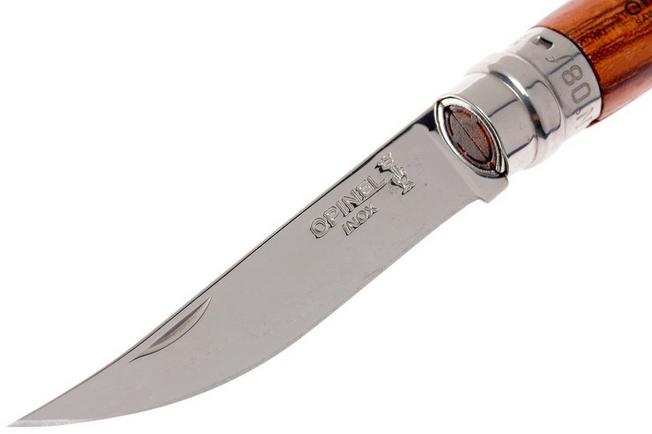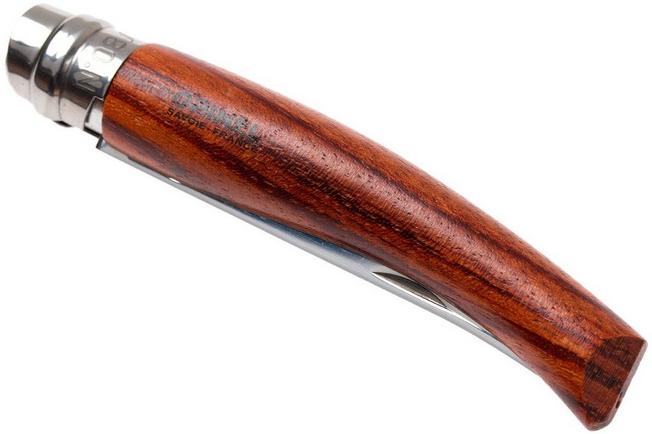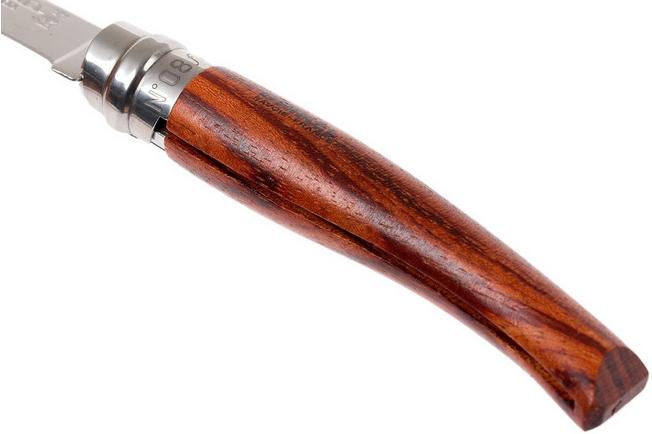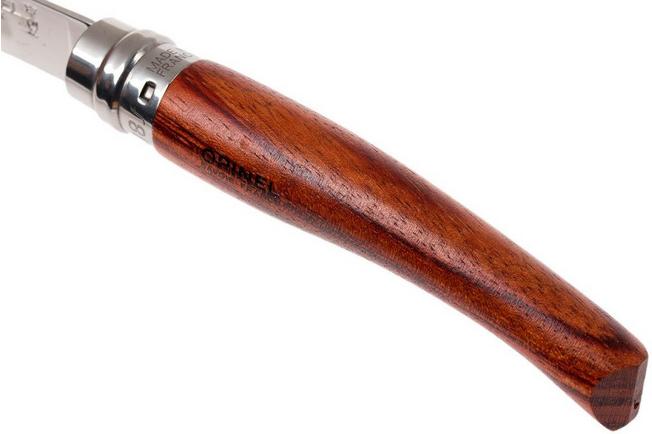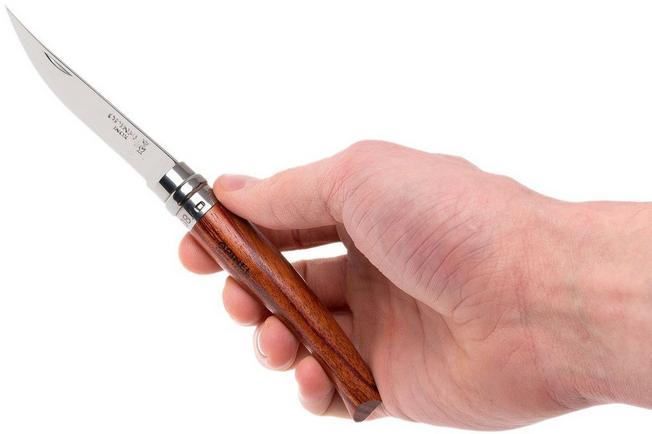 Opinel pocket knife No. 8 Slim Line, stainless steel, bubinga
± 1 month
This product has been ordered. The delivery time is an indication. Please take delays into account.
All prices include VAT, fees and charges
Fixed shipping rate of £8.50 for all orders
We ship from the Netherlands
Our customers give us a 4.7/5
Full description
This Opinel Bubinga No. 8 pocket knife from the Slim Line series has a length of 18.5 cm and a weight of 31 grams. Its narrow blade makes it ideal for filleting fish and cutting fine, thin slices, among other things. Opinel Slim Line knives come in various luxurious wooden handles and are very affordable. They are also true all-rounders that you can carry with you at all times! Are you looking for an affordable, everyday pocket knife made with beautiful materials? Then this is the pocket knife for you!
Reviews
bruno ROCHE, courtenay
Tuesday, 22 December 2020
---
David, St Albans
Wednesday, 3 April 2019
This is a very good looking little knife for light pocket use. The bubinga wood is delightful, and the high-polish slim blade matches it well. Just one problem - the blade, in the locked closed position, still opens about a centimetre, exposing the very sharp blade point, which is potentially dangerous. I asked knivesandtools.co if they could swap it for another, but they said all their others had the same issue. This suggests to me that it is a manufacturing issue, so I wrote to Opinel, who sent me a replacement (earlier model I think) safety ring. Unfortunately, it was even worse. This is a pity, because in all other respects this is one classy little knife.
---
Ashley Maw, Epsom
Monday, 7 January 2019
This is a beautifully made, delicate little knife. Much nicer finish than the standard opinel knives and the bubinga wood is a nice touch. A very sharp, nice knife.
---
Clemens, Doetinchem
Wednesday, 18 April 2018
---
Anoniem, Villeneuve-tolosane
Wednesday, 20 December 2017
---
See all reviews
Specifications
Features & functions
Can be opened with one hand
Opinel pocket knife No. 8 Slim Line, stainless steel, bubinga
± 1 month
This product has been ordered. The delivery time is an indication. Please take delays into account.
All prices include VAT, fees and charges
Fixed shipping rate of £8.50 for all orders
We ship from the Netherlands
Our customers give us a 4.7/5