Carryosity #2: Urban EDC Compact Edition
Everybody owns an every day carry: an EDC. These are all the tools you carry with you on a daily basis. An EDC says something about who you are as a person, and how prepared you are on a daily basis. It is also great to match all your EDC items. It is quite tricky to assemble an EDC. In Carryosity we select the perfect EDC for you based on the most popular themes and brands.
An urban EDC is an every day carry for in urban environments. You could think of the city but also a quiet village. These places ask for a well thought out and discrete every day carry. One that is comprised of small items and friendly-looking EDC pocket knives. All to make sure you don't cause commotion when you peel an apple on a bark bench. In this Carryosity compact edition we focus on compact EDC items. These might be small, but are still incredibly functional. As such you don't have to carry heavy loads, but are still prepared for what is coming.
1. KeyBar Aluminium Bomber Green
Are you completely fed up with constantly hearing your keys in your pocket? Look no further because KeyBar has got the perfect solution to carry your keys in a compact way. This key tool is not only very practical, because of the different versions there will always be a tool that will suit you best!
2. The James Brand Stilwell Black
A pen is a real must-have in your EDC. Practical when making a grocery list or sending a letter. A pen, however, could be quite uncomfortable to carry in terms of length. The James Brand came up with the perfect solution. The Stilwell is compact and short when closed. When you open the pen and place the cap on the end, the pen will be a lot longer. As such you will always have a great pen around for whenever you might need it!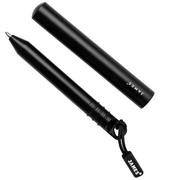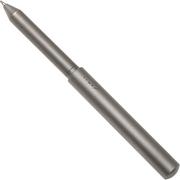 3. Rite in the Rain notebook 4" x 6"
A pen is not a pen if you cannot use it a nice piece of paper! This Rite in the Rain notebook is very thin and because of its size easy to carry. The composition of the paper is very unique. The paper is more wear and tear resistant, oil and waterproof. Much better than normal paper! As such you will never lose your notes in a sudden downpour.
4. Zero Tolerance 0230
The Zero Tolerance 0230 is a stylish pocket knife. The great thing about the 0230 is that you open the blade with a nailnick and that the knife is enhanced with a slipjoint. As such you can legally carry the 0230 almost anywhere. But that is not all! The knife is fitted with carbon fibre scales. The result is that the 0230 is not only great to carry with you, it also makes the knife look really fancy and suited for the office. The wharncliffe-shaped blade with blunt tip does not look offensive. All great aspects that have turned this knife into one of the best urban pocket knives on the market today.
5. Armatus XL Wallet Carbon Black
Of course you combine such a stunning pocket knife with an even fancier Armatus Carry wallet. This XL wallet is made from kydex and enhanced with a carbon-fibre print. Kydex is rock-solid and light-weight material. Perfect for a compact EDC wallet. This wallet has enough room for 12 cards and some cash!
6. Gerber Armbar Drive Onyx 31-003830
The Gerber Armbar Drive is the definition of a compact multi-tool. This bad boy is enhanced with 8 tools. Amongst which a knife, screwdriver, scissors and a bottle opener. You reveal it by pushing the end of the handle, which functions as a hammer, upwards. Great if you want to enjoy a nice beer with your friends!
Promo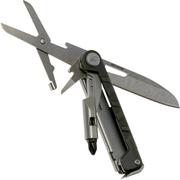 Promo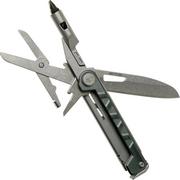 Promo