DMT DiaSharp Bench Stone 6x2 D6EF double-sided fijn, extra fine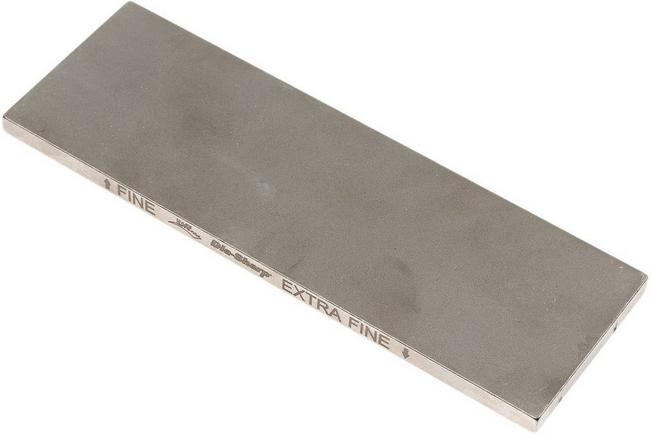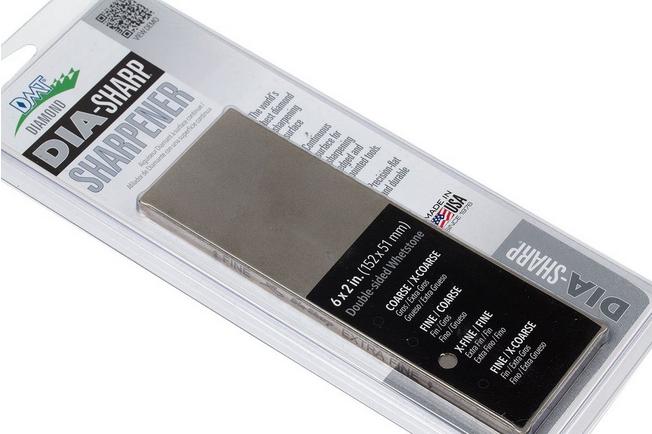 DMT DiaSharp Bench Stone 6x2 D6EF double-sided fijn, extra fine
In stock
Order before 5:30 PM & get same day shipping
All prices include VAT, fees and charges
Fixed shipping rate of £8.50 for all orders
We ship from the Netherlands
Our customers give us a 4.7/5
Full description
The DMT DiaSharp Bench Stone 6x2 D6EF double-sided fine, extra-fine is a compact sharpening stone. With one fine side and one extra fine side you can use the stone for many sharpening purposes. Diamond-coated sharpening stones quickly remove material and, depending on the grain size sharpen your knives razor-sharp. The advantage of diamond sharpening stones is that they don't have to be lapped. With this DiaSharp stone the diamond particles are added to a 6 mm thick steel sheet. As such the flatness of this sharpening stone is guaranteed.
Specifications
Grit according to supplier
Reviews
Mike, Elsbethen
Tuesday, 5 January 2021
---
Flandrin Flandrin, BAILLEUL SUR THERAIN
Tuesday, 21 April 2020
---
Harald Kolbusch, Merzig
Friday, 26 April 2019
---
Steve , Littlehampton
Thursday, 17 May 2018
I bought this one and the coarse and extra coarse stone the latter being just OK, the extra fine on the other hand was utterly useless the diamonds wore off down the middle of the stone after just one sharpening which was very very disappointing, I've heard of others having the same trouble with there stones so DMT really need to sort there quality control out.
---
martial, lyon
Thursday, 23 March 2017
---
Specifications
General information
Warranty on materials and manufacturing defects
Features & functions
Grit according to supplier
Fine (1000-3000), Medium (600-1000)
DMT DiaSharp Bench Stone 6x2 D6EF double-sided fijn, extra fine
In stock
Order before 5:30 PM & get same day shipping
All prices include VAT, fees and charges
Fixed shipping rate of £8.50 for all orders
We ship from the Netherlands
Our customers give us a 4.7/5