Shapton Glass Stone HR 30000 nano fine 0.49 microns sharpening stone, 50403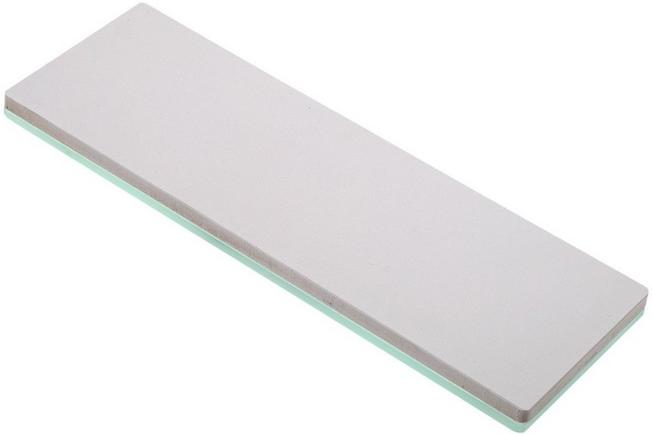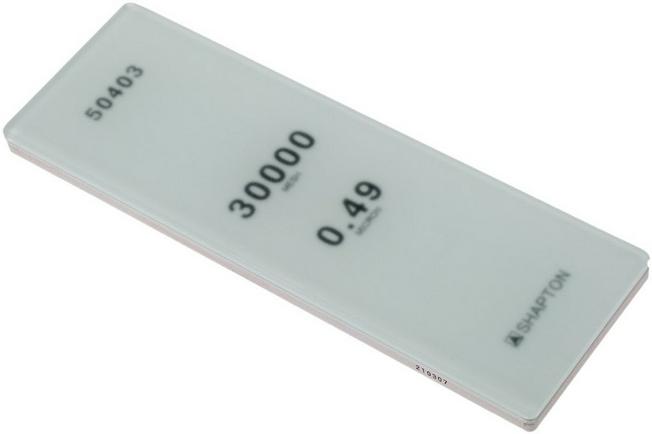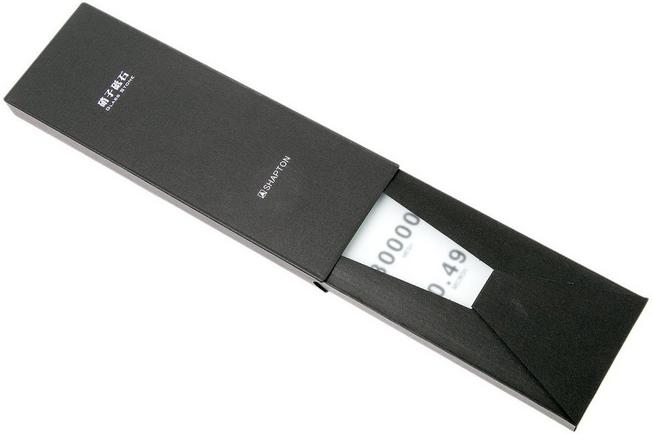 Shapton Glass Stone HR 30000 nano fine 0.49 microns sharpening stone, 50403
In stock
Ordered today, shipped tomorrow
All prices include VAT, fees and charges
Fixed shipping rate of £8.50 for all orders
We ship from the Netherlands
Our customers give us a 4.7/5
Full description
This Shapton Glass Stone grain 30000should be a part of a completely different category. This ultra-fine sharpening stone is comprised of sharpening particles as small as half a micron! With this sharpening stone you remove all tiny scratches and irregularities. The result is an edge that is so smooth as a mirror and with which you can cut without feeling any resistance. The sharpening stone sharpens quickly and evenly. Which is exactly what we're looking for from a high-quality sharpening stone. Contrary to what you might expect from the name, the glass doesn't do the sharpening. You sharpen on a high-quality Japanese whetstone. A layer of tempered glass is attached to this to prevent bending.
Specifications
0,49 micron, 30000, nano fine
Reviews
Chris, Waalre
Monday, 20 December 2021
---
Sylvain CLEMENT, MARSEILLE
Tuesday, 22 December 2020
For the casual sharpener, this one is already beyond the point of diminishing returns, but it offers a clean and consistent way of getting a fine apex on low-alloy steels, followed by clean balsa or leather. Very expensive, but conversely it wears extremely slowly since it is meant for the lightest of touches and works at a sub-µ scale.
---
MTUbbesing, München
Friday, 11 August 2017
---
Specifications
Features & functions
0,49 micron, 30000, nano fine
yes, create wet surface before using
Shapton Glass Stone HR 30000 nano fine 0.49 microns sharpening stone, 50403
In stock
Ordered today, shipped tomorrow
All prices include VAT, fees and charges
Fixed shipping rate of £8.50 for all orders
We ship from the Netherlands
Our customers give us a 4.7/5