LED torches & batteries
NiteCore P-flashlights: versatile and accurate
The NiteCore Precise flashlights, also called the NiteCore P-collection has been the stable factor of the NiteCore range for years. All NiteCore P-flashlights have been enhanced with a tactical switch on the back of the casing. Perfect for one-handed use.
The great thing about the P-collection is that there is basically something for everyone. That is how versatile these lights are. From search lights that use one 18650 battery to compact flashlights for EDC-use with one CR123A-battery.
PDOT: Precision Digital Optics Technology
NiteCore is proud of its precise reflectors. They call it the Precision Digital Optics Technology. It means that NiteCore carefully thought about the composition and measurements of its light beams. About the relation between the hotspot, corona and spillfor instance: basically the three components that comprise a beam of light. In addition, with it NiteCore emphasizes that the lens and reflector have been made from the best available materials. And, enhanced with the best coatings. So, it is not merely a simple flashlight.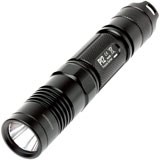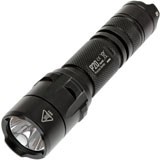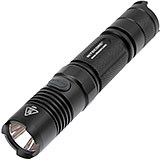 <![if !IE]> <![endif]>