LED torches & batteries
Blinding light bundles coming from portable spotlights
Spotlights not only include lights with the highest light output expressed in Lumen, they also are lights that can illuminate an object from a great distance. Of course all the lights in this category are equipped with a strong light output.
But the bundling of the light can be just as important: a small quantity of light that is heavily bundled can also have a wide range. These portable monster spotlights are impressive to hold and release a breath-taking quantity of light.
The king of the spotlights: Polarion
The Polarion lights stand out in this category. These are HID lights with incredibly strong light and an exceptionally good colour display. These lights are intended for professional use (which is reflected in the price). Please refer also to our page 'Overview strongest torches'.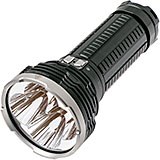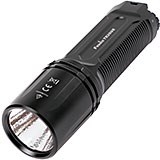 <![if !IE]> <![endif]>