Outdoor & gear
Cooking over an open flame with a tripod
Building a campfire is already a great thing to do. But it will be even better when you are able to use that fire to prepare a delicious meal! By placing a tripod over your campfire, fire pit or bowl a whole new world of outdoor cooking will open up right in front of your eyes.
Tripod for over your campfire
You hang a pan or goulash kettle from your tripod, or attach a BBQ grid. On this grid you can prepare meats, vegetables or other products, but you can also use it to place a baking sheet on top. The possibilities are endless. Experience ultimate freedom and start your tripod camping adventure today!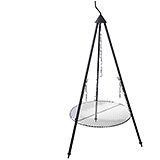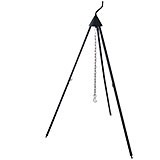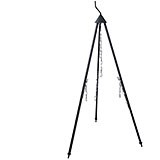 <![if !IE]> <![endif]>