Pocket knives & multitools
Fontenille Pataud Le Saint-Bernard
The pocket knives in the 'Le Saint-Bernard' have dimensions that, for most people, are optimal for daily use. Big enough to cope with most daily tasks, while graceful enough to be able to lie on the table next to your plate. Conveniently, a lanyard can be attached so the risk of loss is limited. The smooth-running blade is locked with a solid backlock.
Thank to the use of natural materials, each knife is unique
Fontenille Pataud uses unique and sometimes rare materials, to ensure each knife is unique. Also the manual craftwork contributes to this. These quality knives are not comparable to normal ' factory ' knives.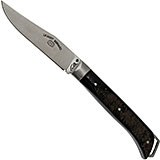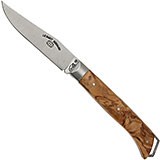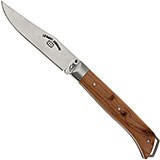 <![if !IE]> <![endif]>