Binoculars & scopes
Peak Design: comfortable and stylish binocular gear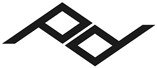 The founders of Peak Design are crazy about capturing the amazing world we live in. They believe that you should always have a camera or pair of binoculars with you, no matter where you are planning to go. For that reason they introduced professional, practical carrier and storage options. Tools that will organize and protect your gear on the road, but that will also make it accessible to make sure you are free to experience your adventures to the fullest extent. Can be used for your camera and binoculars. How perfect is that?
The emergence of Peak Design
In 2010 Peter Dering decided to travel the world. During his trip he quickly learned that carrying a camera could be quite impractical. When he returned he decided to solve this problem and design an accessory to carry camera's. Ten months later Peter launched his first design, the Capture. And it worked. Today Peak Design offers a complete range of accessories that completely focuses on the concept 'less is more'. And you can clearly tell when you look at the products. The products are both simple and elegant.
FpSa0Z2FBSA
Lifelong warranty
Peak Design's mission is producing the best products. Not good, not great, but the best products in the category. It is why each Peak Design product comes with a no-nonsense warranty. When you purchase a Peak Design product you never have to doubt the fact that it is a top-quality product.

<![if !IE]> <![endif]>